Individual Product Details:
Temp Control Allows Setting from 250°C - 480°C (470°F-900°F) Quick Start Circuit Provides Fast Heat-Up to Desired Setting

Others offer solder stations at this price, but nobody provides these features as well as a ceramic heater for only $41.95! You can check it out.
| | |
| --- | --- |
| Replacement Ceramic Heating Element | Extra Tips |
| | |



The SR-976 temperature controlled soldering station is engineered with a highly insulated ceramic heating element for fast heating and stable temperature control throughout the soldering job. Constructed with high quality materials and workmanship. It comes with the 976T-B Conical Tip. The SR-976 is the ultimate value soldering station.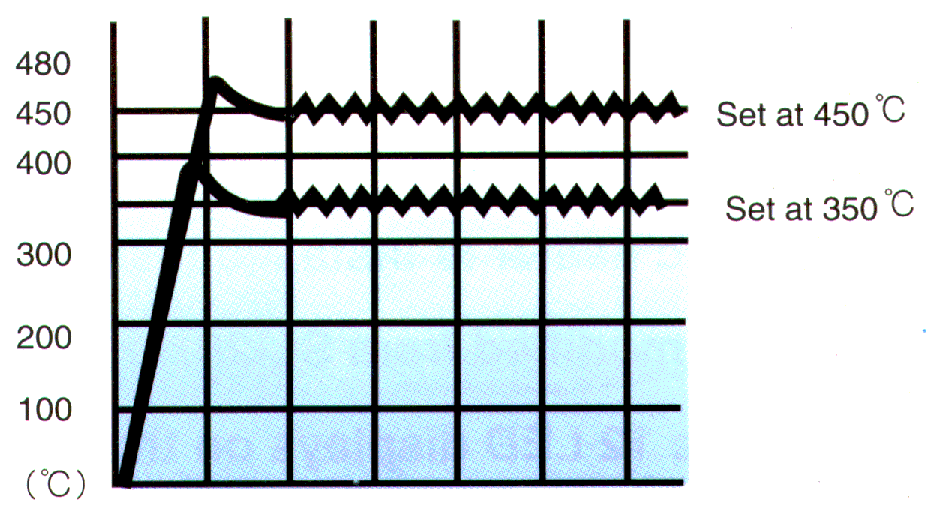 Fast Heating: Ready to go in 30 seconds!
Steady Temperature Control: The thermostat sensor is kept in the thermal element for optimal responsiveness and steady temp control.
Optimal Insulation: The ceramic thermal element does not overheat and provides optimal insulation. The insulation resistance co-efficient remains at over 100M.



| | |
| --- | --- |
| Voltage | 110/120V AC |
| Power Consumption | 50W |
| Temp Setting Range | 250°C~480°C (470°F~900°F) |
| Size: Handpiece/Station | 203mm/L175:W103:H90(mm) |
| Weight | 870g |
| Station-Handpiece Cord Length | 115cm |
| AC Power Cord | 3 pin plug 180cm |
Click HERE for our other soldering stations
Circuit Specialists also carries a wide selection of solder and soldering tools.