15V Powered Solderless Breadboard Kit for Prototyping - PBB-272A
Save 25%! Add to cart to see final price.
Sold out
Original price
$89.95
-
Original price
$89.95
We're sorry, this item is discontinued.
For help finding an alternative product, please call 1-800-528-1417 or email sales@circuitspecialists.com and we'll be happy to assist.
Availability:
Out of stock
5-15V and 1.0 Amp Powered Breadboard With Dual LCD Voltage Displays
Take your prototyping to the next level with a powered breadboard with onboard voltmeters!
With two Liquid Crystal Displays (LCD's) to conveniently show the 0-15 positive and 0-15 negative outputs!
The PBB-272A provides the user with a quick and efficient system for breadboarding electronic circuits. This powered solderless breadboarding system comes with three regulated power supplies along with a deluxe, easy-to-use breadboard. Two LCD's conveniently show the 0-15 positive and 0-15 negative outputs.
With over 1800 separate contact points and built in terminals for distribution of its 15 volts of onboard power, the PBB-272A powered breadboard workstation is a great hands on way to learn circuit design and construction. The addition of adjustable positive or negative 15 volt power and positive 5 volts of power at 1 amp, this breadboard kit is everything you need to design, prototype and test and number of projects. Power levels are conveniently displayed on dual LCD panel meters and the whole board is safeguarded by a 1 amp internal fuse.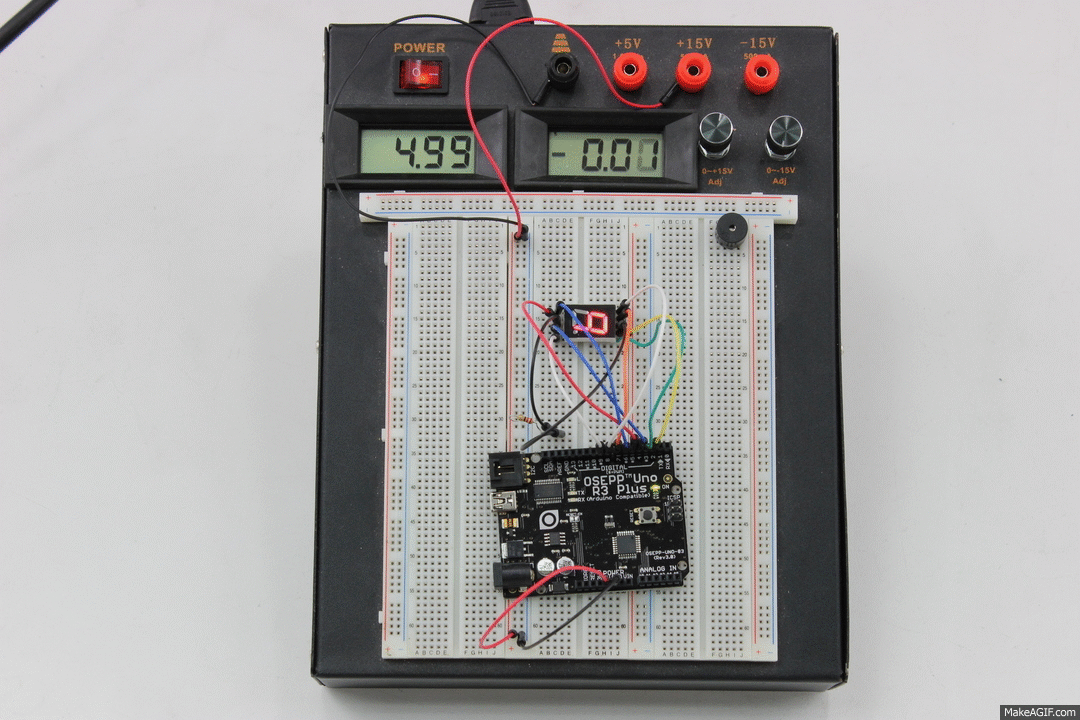 PBB-272A Powered Breadboard Kit Specifications
Rated at 5~15V @ 1 AMP Full load for one hour continuous operation.
5 Distribution Strips (500 tie points)
3 Terminal Strips (1890 tie points)
4 Binding Posts
One Ground
One 5VDC (1 AMP) Constant Power
One 0 to +15VDC (500mA) Variable Power
One 0 to -15VDC (500mA) Variable Power
Input voltage: 110V AC 60Hz
Dimensions (mm): 85 x 196 x 257
Weight (approx.) 2.3kg, 5lbs.
For more information, refer to the PBB-272A Powered Breadboard Owner's Manual.
Helpful Links
Brush up on the basics of breadboarding at the Circuit Specialists blog.
Pick up a few tips on the best wire or jumpers for breadboarding.
Learn a thing or two about working with breadboard kits for prototyping.