DIGITAL STORAGE PC OSCILLOSCOPE KIT (K7103) Kit - Assembly Required

Any hobbyist's laboratory needs an oscilloscope but funds are usually insufficient for acquiring such a device. This kit represents a very good and cheaper alternative to anyone who already has a computer. The K7103 kit is a digital memory oscilloscope that can be used on an IBM compatible computer. It is operated from the computer using the computer screen as the oscilloscope display. All standard oscilloscope functions are available from the DOS program supplied. Operation seems like a normal oscilloscope with the one difference that most operations are performed using the mouse. A big advantage are the markers for indication of frequency and voltage. Connection is via the parallel port of the computer. The oscilloscope has two completely independent channels (2nd channel is optional & not included) with a sampling frequency of 32 MHz. Any waveform on the screen can be stored in TIFF format so that it may be later retrieved for use in documentation or for comparison to other waveforms. The kit comes complete with housing (Assembly is required).

Specifications
Minimum system requirements

IBM compatible PC
VGA display
Free Printerport LPT1
Mouse
400 kB free conventional memory
Technical data
Vertical deflection

Sensitivity : 10mV ... 5V/DIV
Frequency range : DC to 16MHz
Input impedance : 1MOhm // 30pF
Input coupling : DC - AC - Gnd
Input voltage : max. 100V (DC + peak AC)
Horizontal deflection

Timebase : 100ns ... 100ms/DIV

Triggering

Trigger mode : single automatic or free running
Slope : positive or negative
Level : adjustable in steps of ½ division
Trigger channel : channel 1 or channel 2

Digital storage
Resolution : 8 bit
Sampling rate : max. 32MHz
Memory size : 4kB/channel
Interpolation : linear or smoothed
Power supply : 9 - 12VDC / 0.8A
Dimensions (W x H x D) : 200 x 70 x 180mm
Parts List supply board P7103PS
| | | | |
| --- | --- | --- | --- |
| Label | Artnr | Qty | Description |
| C1 C2 | C2N2 | 4 | 2.2NF CERAMIC CAPACITOR |
| C3 | C100N0 | 5 | 100NF CERAMIC CAPACITOR |
| C4 | C1M0M | 1 | 1MF CERAMIC MULTILAYER CAPACITOR |
| C5 | 4J7J | 1 | ELCO PRINT 4.7MF-50V |
| C6 | 100J0D | 1 | ELCO PRINT 100MF-25V |
| C7 | 220J0D | 1 | ELCO PRINT 220MF-25V |
| D1 | 1N4148 | 1 | 1N4148 small signal diode |
| F1 | FUSE/H'LC | 1 | FUSE HOLDER PCB LOW COST |
| IC1 | 16P | 1 | DIL IC SOCKET 300MIL |
| IC1 | CA3524 | 1 | CA3524E SMPSU-PULSE-WIDTH-MODULATOR |
| J1 | DJ-005 | 1 | DC POWER JACK FOR PCB |
| L1...L3 | 220H0 | 3 | HF-CHOKE 220UH |
| R1...R4 | RA5K6 | 4 | RESISTOR 1/4W 5K6 |
| R5 | RA10K0 | 1 | RESISTOR 1/4W 10K |
| R6 | RA47K0 | 1 | RESISTOR 1/4W 47K |
| R7 | RA1K0 | 1 | RESISTOR 1/4W 1K |
| R8 | MA20K0 | 1 | METALFILM RES. 1/4W 20K |
| R9 | MA1E5 | 1 | METALFILM RES. 1/4W 1.5E |
| SW1 | TS-8 | 1 | TS-8 S.-MIN.TOGGLE SWITCH 1P ON-ON |
| T1 | BC327 | 1 | BC327 SI-PNP UN 50V-0.6A |
| FUSE | FU1 | 2 | FUSE 5X20MM SLOW 1A |
| P7103PS | '1 | 1 | POWER SUPPLY PCB FOR P7103 (PC SCOOP) |
Parts List main board P7103
| | | | |
| --- | --- | --- | --- |
| Label | Artnr | Qty | Description |
| (C25) C31 | 1MK47 | 1 | 0.047MF-400V 10mm |
| (T3) T5 | 2N2907A | 1 | 2N2907A SI-PNP AF 60V-0.6A-200MHZ |
| C1 C2 C6 C7 C33 C34 | 4J7J | 6 | ELCO PRINT 4.7MF-50V |
| C14 C20 | C150 | 2 | 150PF CERAMIC CAPACITOR |
| C15 C21 | C2N2 | 2 | 2.2NF CERAMIC CAPACITOR |
| C17 C26 | 5MQ1.5 | 2 | WIMA 1500pF - 400V 5mm |
| C22 C71 | 100J0D | 2 | ELCO PRINT 100MF-25V |
| C23 C38... C40 C64...C70 C91 | C220N0M | 12 | 220NF CERAMIC MULTILAYER CAPACITOR |
| C3 C8 | C100 | 2 | 100PF CERAMIC CAPACITOR |
| C30 | 1000J0D | 1 | ELCO PRINT 1000MF-25V |
| C35 C36 C75 C76 | C100N0 | 4 | 100NF CERAMIC CAPACITOR |
| C4 C5 C9..C12 C41...C63 C28 C29 C32 C37 | C47N0 | 33 | 47NF CERAMIC CAPACITOR |
| C86 C87 | C100 | 2 | 100PF CERAMIC CAPACITOR |
| C89 C90 | C10 | 2 | 10PF CERAMIC CAPACITOR |
| CV1 (CV3) | TRIM22P | 1 | FOLIO TRIM 4- 20PF SMALL GREEN |
| CV2 (CV4) | TRIM65P | 1 | FOLIO TRIM 5.5- 65PF LARGE YELLOW |
| D1-9 D11 D23-26 | 1N4148 | 14 | 1N4148 small signal diode |
| D10 | LED3RL | 1 | 3MM RD 1.0MCD TD UNIVERSAL |
| D13 D21 | 1N4007 | 2 | 1N4007 DIODE 1A-1000V |
| IC1...IC3 | 74F161 | 3 | 74F161 Fast TTL |
| IC12...IC14 | HC161 | 3 | 74HC161 |
| IC15 | VK7103A | 1 | GEPROGRAMMEERDE GAL22V10 IC15 |
| IC16 IC24 | HC273 | 2 | 74HC273 OCTAL D-TYPE FLIP-FLOP&RESET |
| IC17 | UA7806 | 1 | UA7806 1A- 6V PLASTIC TO-220 |
| IC18 | HC74 | 1 | 74HC74 |
| IC19 | HC00 | 1 | 74HC00 |
| IC21 | HC139 | 1 | 74HC139 DUAL 2to4-DECODER/DEMUX |
| IC22 | VK7103B | 1 | GEPROGRAMMEERDE GAL22V10 IC22 |
| IC23 | UA7805 | 1 | UA7805 1A- 5V PLASTIC TO-220 |
| IC25 | HC374 | 1 | 74HC374 OCTAL D-TYPE FLIP FLOP |
| IC26 IC27 | HC244 | 2 | 74HC244 |
| IC33 (IC34) | LM6364N | 1 | ULTRA FAST OPAMP |
| IC4 IC5 | 6408 | 1 | SRAM 8K X 8 15ns |
| IC6 (IC7) | TDA8703 | 1 | AD CONVERTER |
| IC8...IC11 | HC162 | 4 | 74HC162 |
| J7 | SUBD25M | 1 | CONNECTOR SUBD 25P MALE HAAKS VOOR PCB |
| R1 R2 R42...R45 R49 R51.. R58 | RA470E0 | 15 | RESISTOR 1/4W 470E |
| R10 R20 | MA30E0 | 2 | METALFILM RES. 1/4W 30E |
| R11 R21 | MA82E0 | 2 | METALFILM RES. 1/4W 82E |
| R12 R22 | MA91K0 | 2 | METALFILM RES. 1/4W 91K |
| R13 R23 | MA10K0 | 2 | METALFILM RES. 1/4W 10K |
| R15 R34...R39 | MA1E5 | 7 | METALFILM RES. 1/4W 1.5E |
| R29 R30 | RA100K0 | 2 | RESISTOR 1/4W 100K |
| R3 R41 | RA47E0 | 2 | RESISTOR 1/4W 47E |
| R31 R32 | RA330E0 | 2 | RESISTOR 1/4W 330E |
| R33 R40 | RA3E3 | 2 | RESISTOR 1/4W 3E3 |
| R4 R14 | MA820E0 | 2 | METALFILM RES. 1/4W 820E |
| R46 | RA1K0 | 2 | RESISTOR 1/4W 1K |
| R47 | MA110E0 | 1 | METALFILM RES. 1/4W 110E |
| R48 R50 R59...R61 | RA100E0 | 5 | RESISTOR 1/4W 100E |
| R5 R8 R16 R19 R25..R28 | MA470E0 | 8 | METALFILM RES. 1/4W 470E |
| R6 R17 | MA910K0 | 2 | METALFILM RES. 1/4W 910K |
| R7 R18 | MA200E0 | 2 | METALFILM RES. 1/4W 200E |
| R9 R24 | MA360E0 | 2 | METALFILM RES. 1/4W 360E |
| RV1 (RV4) | K001TY | 1 | 4290Y- 1KOHM-SQUARE CERMET TRIMMER-25T |
| RV2 (RV5) | K001AM | 1 | POTM MONO LIN 1K |
| RV3 (RV6) | K004SH | 1 | PIHER TRIM 5K SMALL HOR |
| RY1 RY2 (RY7 RY8) | VR05R051'C | 2 | VELLEMAN REED RELAIS 5VDC 0.5A 1FORMC |
| RY3 RY4 (RY5 RY6) | VR05R051'A | 2 | VELLEMAN REED RELAIS 5VDC 0.5A 1FORMA |
| SW2 (SW3) | 822L | 1 | TOGGLE SWITCH ON-ON-ON |
| T1 T2 (T6 T8) | BF256A'MOT | 2 | N-CHANNEL J-FET |
| X1 | XO32 | 1 | CRISTAL OSCILLATOR 32.00000 MC CMOS/TTL |
| 14P | 14P | 2 | DIL IC SOCKET 300MIL |
| 16P | 16P | 13 | DIL IC SOCKET 300MIL |
| 20P | 20P | 5 | DIL IC SOCKET 300MIL |
| 24P | 24P | 2 | DIL IC SOCKET 600MIL |
| 24P'S | 24P'S | 2 | 24P DIL IC SOCKET 300MIL |
| 28P'S | 28P'S | 2 | 28P DIL IC SOCKET 300MIL |
| 8P | 8P | 2 | DIL IC SOCKET 300MIL |
| BNCCHASS | BNCCHASS | 1 | BNC CONNECTOR CHASSIS MOUNTING |
| BT30060 | BT30060 | 6 | KOLOMSCHR3 X 6MM CYLINDERKOP VERZINKT |
| BUS3FF15 | BUS3FF15 | 2 | METAL 15MM BUS FEMALE-FEMALE M3 |
| D3507 | D3507 | 1 | Box 270X160X90 |
| DK21NWS | DK21NWS | 1 | LID FOR 21MM BUTTON BLACK -WHITE LINE |
| DSK7103 | DSK7103 | 1 | DISKETTE K7103 + LABEL |
| H7103 | H7103 | 1 | MANUAL PC-SCOOP |
| HS5002 | HS5002 | 1 | ML73/1.5 NO PINS WITH TO220 MODIFICATION |
| KN216N | KN216N | 1 | BUTTON BLACK 21MM/6MM |
| MR3 | MR3 | 2 | NUT M3 |
| PL21R | PL21R | 1 | ARROW FOR 21MM BUTTON RED |
| PV/1Z | PV/1Z | 4 | Black screw 2.9X6.5 |
| S7103'1 | S7103'1 | 1 | SLEEVE FOR PC OSCILLOSCOPE |
| SF7103'1 | SF7103'1 | 1 | FRONT STICKER PC OSCILLOSCOPE |
| WCAH2505 | WCAH2505 | 1 | INSTRUMENT CASE BLACK ABS 200X160X65MM |
| WM0.22BL' | WM0.22BL' | 1 | Wire 0.22mm2 BL per M |
| WM0.22RD' | WM0.22RD' | 1 | Wire 0.22mm2 RD per M |
| WM0.22YE' | WM0.22YE' | 1 | Wire 0.22mm2 YL per M |
Hints
With some computers the scope does not seem to work. On certain parallel ports (especially on portable computers) pull up resistors have been omitted. You can add them on the PC scope. Connect two 4K7 resistors between lines 14-16 of the parallel port and the +5V supply.
If you experience communication troubles (frequency readout is not correct or samples seem to be missing) between the scope and the computer try adding a 120 pF capacitor between DB2 and ground. Be sure to mount the capacitor as close as possible to R56.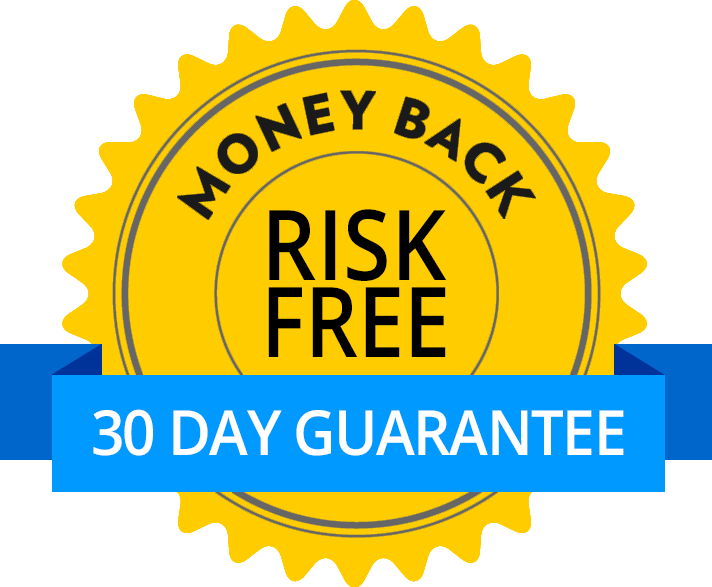 Satisfaction Guarantee
Your satisfaction is important to us. If you're not satisfied, return the product within 30 days of purchase for a refund or credit.
Return policy
Free UPS Ground shipping on every order over $199 everyday. Expected delivery within 3-7 business days after shipping. Free shipping offer applies only to orders that weigh under 150 lbs. Selected test equipment under $199 is also eligible for free shipping. Offer limited to the contiguous U.S. Promotion is subject to change.
†Some products must be specially ordered, usually resulting in a 1–2 business day delay. Please contact us for an estimated delivery date.