What is PCIS-LVIEW PnP?
PCIS-LVIEW PnP - The ultimate driver to "Plug ADLINK, Play LabVIEW? and Save $$$"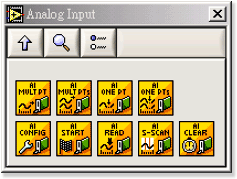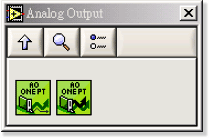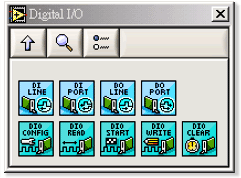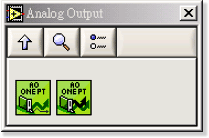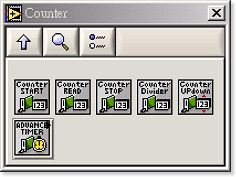 PCIS-LVIEW PnP is ADLINK's brand new LabVIEW driver which provides data acquisition VIs compatible with NI's DAQ VIs. Based on the concept of virtual instruments, PCIS-LVIEW provides 4 function palettes in LabVIEW, including analog input, analog output, digital I/O, and timer/counter operation. Each palette has a set of VIs that are identical to LabVIEW Easy and Intermediate I/O VIs to perform data acquisition operations, such as single point A/I, continuous waveform acquisition, digital value read/write, digital pattern sampling, and counter read/write. Users who are familiar with LabVIEW and NI's DAQ devices can easily program these VIs since they follow the same programming methodology. Furthermore, all of the existing LabVIEW programs can be easily modified within a few minutes by pulling out original VIs and plugging in PCIS-LVIEW PnP VIs.
With the brand new PCIS-LVIEW PnP driver, users may take advantage of LabVIEW?'s powerful graphical programming capability as well as the high price/performance ratio brought by ADLINK NuDAQ PCI-bus data acquisition cards.
Feature
LabVIEW-compatible VIs for ADLINK NuDAQ PCI-bus data acquisition cards
Drop-in replacement for NI's DAQ VIs
Support Windows 95/98/NT/2000/XP
Provides plenty of LabVIEW sample programs
LabVIEW is a registered trademark of National Instruments.