Advantages of a Closed-Loop Stepper Motor System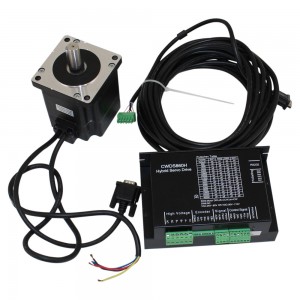 A closed-loop stepper motor system combines the advantages of servo motor and stepper motor technologies. Functionally, a closed-loop stepper motor system will run much more smoothly and with less resistance than a standard stepper motor setup. Since a closed-loop system provides feedback and control as well as short transient and free oscillation times, the closed-loop system will not lose or gain steps.
A closed-loop stepper motor system, such as the 86BHH76-860H, may be the best option when the application requires improved energy efficiency and smoothness of operation, especially at high loads. In addition, a closed-loop system has the advantage over servo motor systems of higher torque at low RPMs.
Additional benefits include short transient times, less packaging, accurate/correct positioning using feedback from encoders integrated into the motor(s) to the controller, and comparatively low prices.
—Wayne Thorpe