5 STEM Kits That Your Students Will Love
STEM kits promote hands-on learning experiences that develop critical thinking, problem-solving, and creativity. Robotics and electronics kits equip students with tools to explore STEM concepts, apply theoretical knowledge to real-world situations, and develop practical skills.
The following interactive and immersive STEM kits foster teamwork and spark curiosity in students, cultivating a passion for STEM subjects and nurturing the next generation of scientists, engineers, and innovators for an increasingly complex world.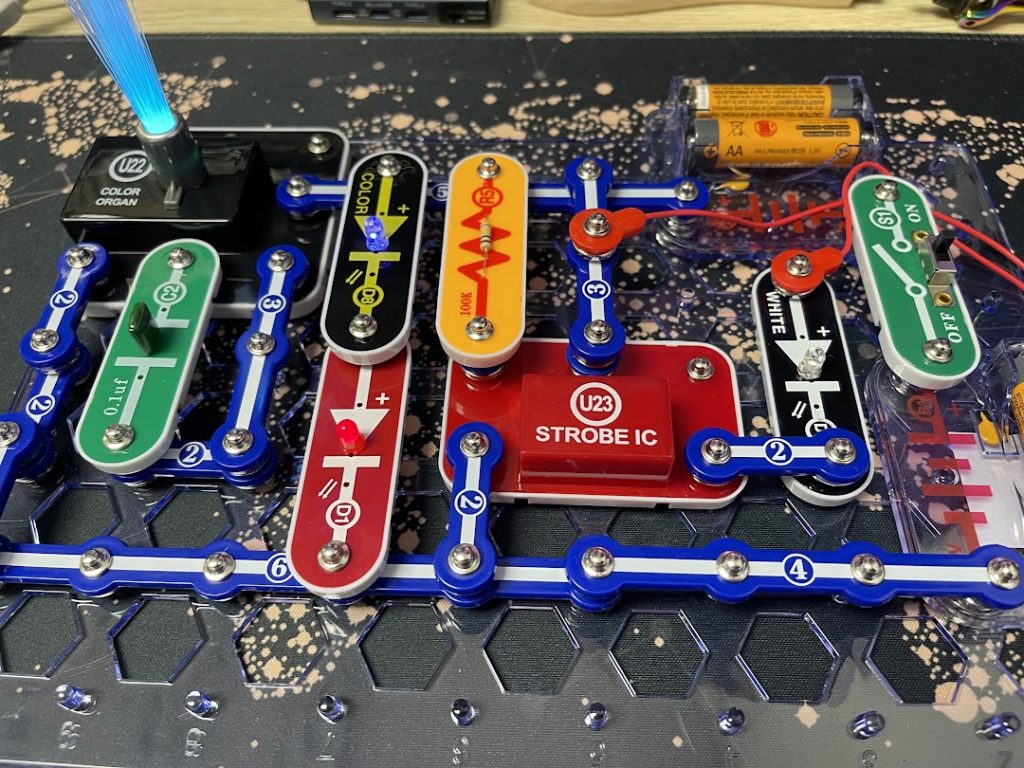 What makes STEM the best Educational Kits
Educators in middle school and grade school know the importance of keeping STEM teaching exciting in the classroom. STEM kits keep kids engaged and offer hands-on challenges and real-world solutions which is lack in traditional classrooms. Here are some exciting STEM kits that will sure to keep students excited and curious about STEM education.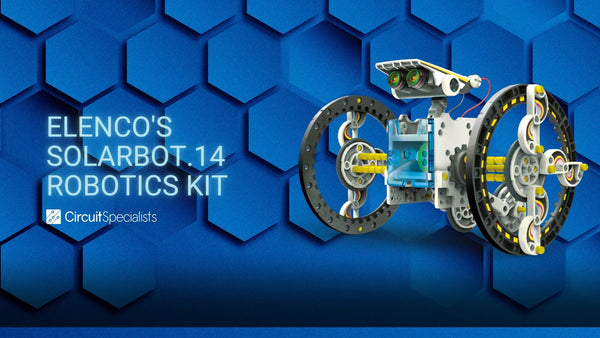 Besides being adorable, SolarBot.14 is one of the more popular kits and is fantastic for giving students a solar education.
With 14 different solar-powered robots to create, this STEM kit offers endless fun for ages 10 and up. From land to water, each robot comes with clear step-by-step instructions.
Choose between beginner-friendly level-one robots like the Tortoise Bot and Bug Bot, or take on the challenge of advanced level-two robots such as the Rowing Bot and Tumbler Bot. The best part? These robots are 100% solar-powered. So not only are batteries not required, but students will have a great understanding and appreciation for solar energy technology.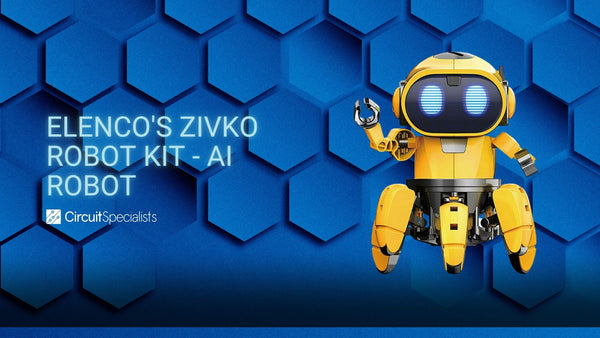 Zivko the Robot offers two function modes: Follow and Explore, making it an engaging and interactive companion. In "Follow" mode, Zivko showcases its obedient and loyal qualities by following whoever approaches it. Switch to "Explore" mode, and witness Zivko's intelligence in action. It can effortlessly navigate through obstacles, finding new routes to explore its surroundings.
Both these modes give students opportunities to learn about different aspects of mechanical and gearbox theory.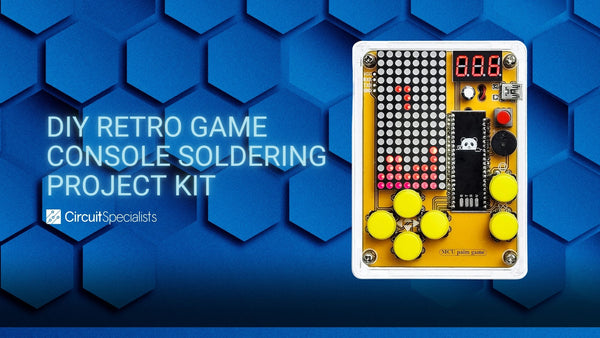 What student doesn't love video games? Beyond immersive soldering experiences, students will have the opportunity to explore the world of retro gaming. By playing classic games like Space Invaders, Snakes, Race Cars, and Tetris, students can experience the joy of retro gaming and understand the evolution of video game technology.
The DIY Retro Game Console Electronic Soldering Project Kit is a fun and hands-on tool that will teach your students the importance of precision, attention to detail, and following step-by-step instructions. Soldering requires patience and focus, helping students develop fine motor skills and hand-eye coordination.
The game console features an LED dot matrix and digital displays, fostering hands-on learning of electronic components. Interacting with buttons develops problem-solving skills, dexterity, and understanding of user interfaces. Students can also personalize their game consoles by selecting game music and exploring various game modes, encouraging creativity and self-expression.
Please note that for this project, students will also need solder, a soldering iron, and other practical soldering accessories (like a fume extractor) to complete safely. For other soldering practice kit ideas, browse our selection of soldering projects.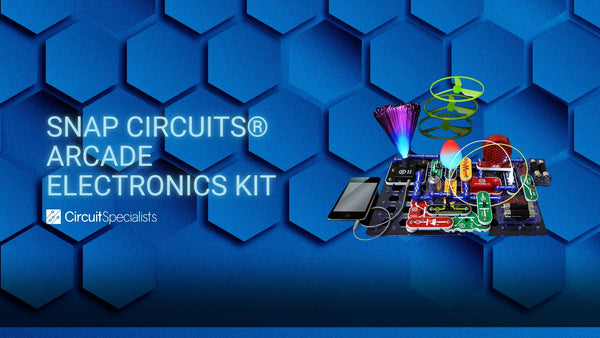 And speaking of games, another kit making STEM education fun is the Snap Circuits® Arcade Electronics Kit. With over 200 projects and 20 arcade games, this award-winning STEM toy provides a hands-on learning experience in circuitry, engineering, and electricity.
The unique Snap Circuits® system features a safe circuit board and large, colorful components that easily snap into place. Even children as young as 8 years old can safely explore and learn with the Circuit Safe™ patented safety device.
The kit includes 30 Snap Modules, including a programmable Word Fan, Dual LED Display, and a pre-programmed Microcontroller. The clear and concise Illustrated Manual guides students through the projects, explaining different Snap Modules and essential concepts.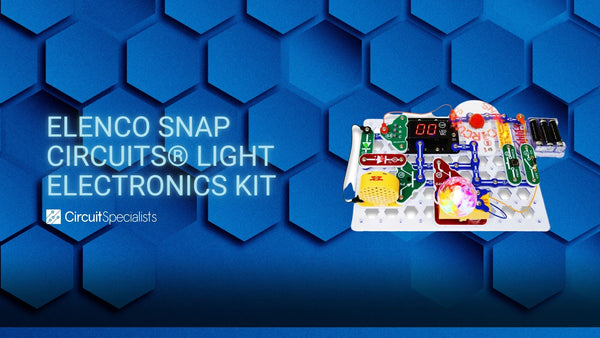 Can't keep your students off their phones? Well, the Elenco Snap Circuits® LIGHT Electronics Kit allows students to connect their iPhones or other devices to synchronize their music with the kit's lights.
With over 175 projects to build and explore, it engages students and fosters their understanding of circuits and components. The integration of music and light adds a creative dimension, allowing students to witness the lights changing to the beat of the music.
This kit promotes problem-solving, critical thinking, and teamwork skills, while also sparking a love for STEM subjects.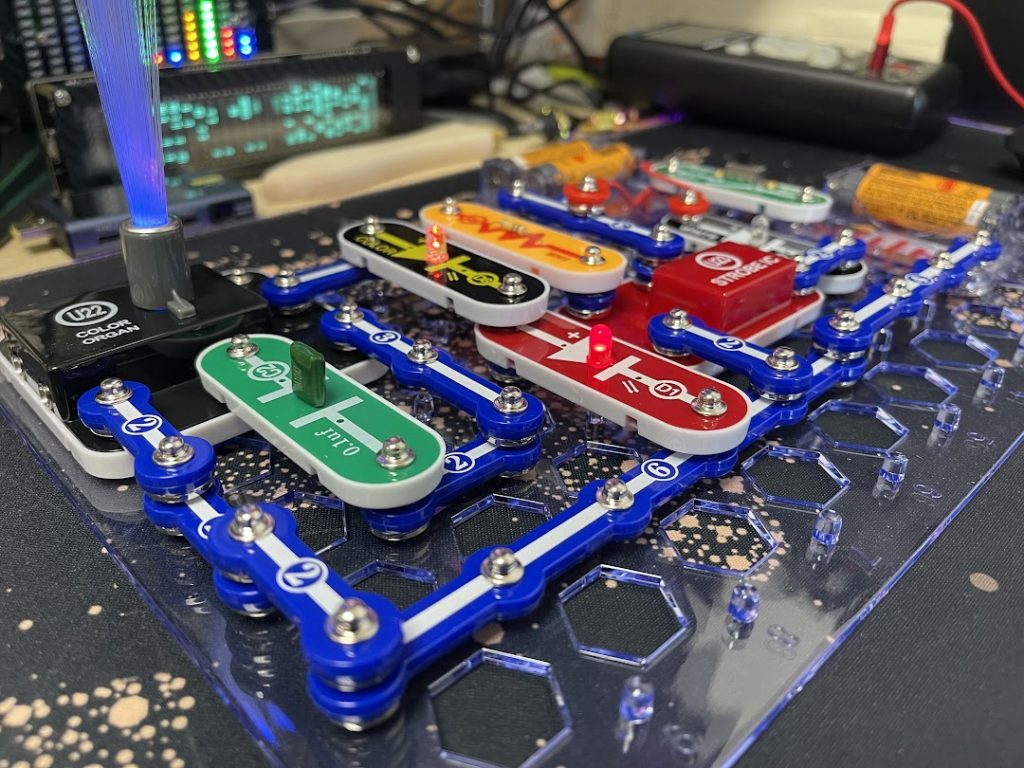 BEYOND LAB KITS: ENHANCING STEM EDUCATION WITH MULTIMETERS AND TEST EQUIPMENT
While these kits are an excellent way to enhance students' knowledge, educators can kick it up a notch with test equipment such as multimeters, oscilloscopes, and more.
Students can engage students in hands-on measurement activities where they use multimeters to measure current, voltage, and resistance in different circuits. Encourage them to record and analyze their measurements, helping them understand the relationship between these electrical parameters.
Learning how to use these types of test equipment also has real-world applications that students can take with them beyond their STEM education.
For example, the Fnirsi 2-in-1 Transistor Tester & Digital Oscilloscope, which identifies and measures various electronic components, can demonstrate differences between resistors, capacitors, transistors, and integrated circuits (ICs). The device also allows students to visualize and analyze waveforms, helping them understand signal properties, amplitude, and frequency. They can also explore the complete trigger function, enabling them to capture and examine analog and digital signals.
The instrument's automatic testing capabilities and user-friendly interface make it accessible and suitable for beginners, providing a stepping stone for students to develop their skills in electronics and circuit analysis.
SUPPORTING OUR EDUCATORS AT CIRCUIT SPECIALISTS
At Circuit Specialists, we love our teachers, and are here to support you! If you're looking for more specific kits, we offer customizable options.
Enjoy an educator and bulk discount of up to 20% off, while we handle the sourcing and assembly for you. Ship directly to your school or university bookstore, or create a custom page for students to purchase kits conveniently.
You'll have a dedicated account manager to assist you throughout the process, ensuring a smooth experience from start to finish. Focus on inspiring and educating your students while we take care of the logistics.