Free Shipping
OWON 41T+ 4 1/2 Digit DMM With Bluetooth
Normally ships in 1-2 business days (due to COVID-19, lead-times may be up to 2-3 weeks)
Overview
OWON 41T+ 4 1/2 Digit Digital Multimeter With Bluetooth
Specifications
3 in 1 : datalogger + multimeter + temperature meter
Multi-connection (more than one device) supported via mobile app
Change trend analysis accessible via special chart mode
Voice warning supported, which assures measurement safety
Smart voice-reading accessible
4(1/2)-digit display
Smart power-off option extends battery life
Bluetooth 4.0 version - supports mobile device with Android 4.3 or above / iOS 7.0 or above OS, and equipped with ble 4.0 module
Offline recording function on "+" model
1. More than 1 OWON 41T cna be remotely monitored from the same mobile app.
Several remote DMMs can be connected to the same mobile app, seperating the user from touching the measured object, offering safer operation in hazardous areas.
2. Functions as a multimeter + datalogger
The measured data is always updated, and auto- recorded to mobile device via the mobile app, saving labor during on-site recordings. The recoding duration, and sampling duration can be customized and is accessible in a chart mode, facilitating comparison analysis between several DMMs.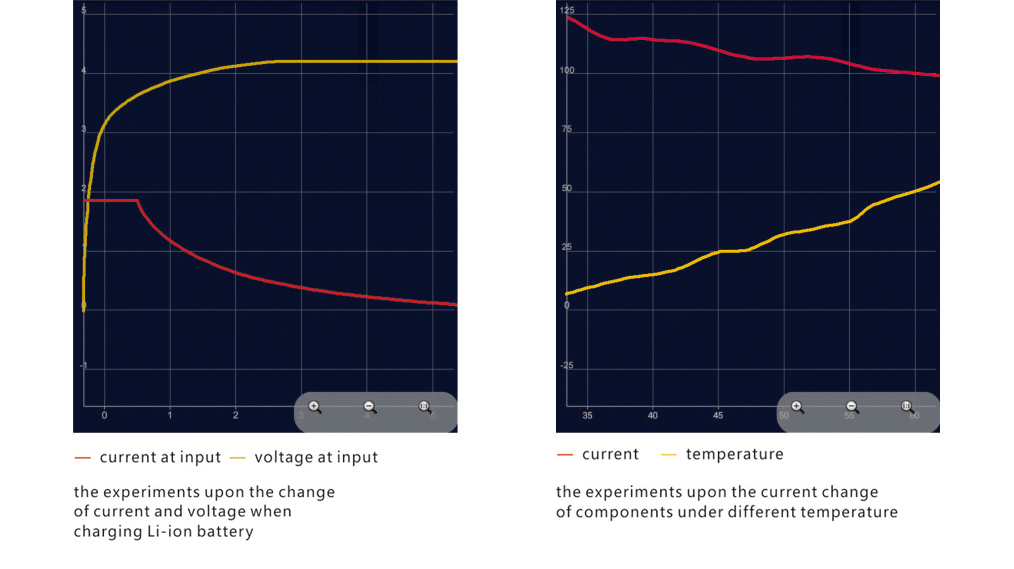 3. Offline record function
The B41+ can be set to internal recording, just use App to set the record interval and sum points. No need to leave the phone onsite. Once set the B41+ multimeter will record the data itself and store it in its memory. The data can be downladed for analysis from the B41+ multimeter when the task is completed.
Specifications:
Measurement Range
Resolution
Accruacy
DC Voltage (V)
mV
220mV
0.01 mV
±(0.1%+5dig)
V
2.2V
0.1 mV
±(0.1%+2dig)
22V
1mV
220V
10mV
1000V
0.1 V
±(0.1%+5dig)
AC Voltage (V)
mV
220mV
0.01 mV
≤1kHz
±(1.0%+10dig)
?1kHz
±(1.5%+50dig)
V
2.2V
0.1 mV
≤1kHz
±(0.8%+10dig)
?1kHz
±(1.2%+50dig)
22V
1mV
≤1kHz
±(0.8%+10dig)
?1kHz
±(1.2%+50dig)
220V
10mV
≤1kHz
±(0.8%+10dig)
?1kHz
±(2.0%+50dig)
750V
0.1 V
≤1kHz
±(1.2%+10dig)
?1kHz
±(3.0%+50dig)
DC Current (A)
μA
220μA
0.01 μA
±(0.5%+10dig)
2200μA
0.1 μA
mA
22mA
1 μA
220mA
10 μA
±(0.8%+10dig)
A
20.00A [1]
1mA
±(2%+25dig)
AC Current (A)
μA
220μA
0.01 μA
≤1kHz
±(0.8%+10dig)
?1kHz
±(1.2%+50dig)
2200μA
0.1 μA
≤1kHz
±(0.8%+10dig)
?1kHz
±(1.2%+50dig)
mA
22mA
1 μA
≤1kHz
±(1.2%+10dig)
?1kHz
±(1.5%+50dig)
220mA
10 μA
≤1kHz
±(1.2%+10dig)
?1kHz
±(1.5%+50dig)
A
20.00A [1]
1 mA
≤1kHz
±(1.5%+10dig)
?1kHz
±(2.0%+50dig)
Resistance (Ω)
220Ω
0.01 Ω
±(0.5%+10dig)
2.2kΩ
0.1Ω
22kΩ
1Ω
220kΩ
10Ω
2.2MΩ
100Ω
±(0.8%+10dig)
22MΩ
1kΩ
±(1.5%+10dig)
220MΩ
10kΩ
±(5.0%+10dig)
Capacitance (F)
22nF
1pF
±(3.0%+5dig)
220nF
10pF
2.2μF
100pF
22μF
1 nF
220μF
10 nF
2.2mF
100 nF
±(4.0%+10dig)
>220mF
/
/
Frequency
22.00Hz
0.01Hz
±(0.1%+4dig)
220.0Hz
0.1 Hz
22.000kHz
1 Hz
220.00kHz
10 Hz
22.00Hz
100 Hz
2.2000MHz
1k Hz
22.000MHz
10k Hz
>220MHz
/
/
Duty Ratio (%)
5.0% - 94.9% (typical value?Vrms=1 V, f=1 kHz)
0.1%
±(1.2%+3dig)
0.1% - 99.9%(≥1 kHz)
±(2.5%+3dig)
Temperature (°C/°F)
(?50 ?) – (400?)
0.1 ?
±(1.5%+5dig)
(?58 ?) - (752 ?)
0.1 ?
±(1.4%+6dig)
Auto ranging
√
Max / Min Value
√
Offline Recording Function
B41T+
Bluetooth Module

√
Record Period
168 hours?7 days )
Record Length
10,000 points
True RMS
√
LCD Backligth
√
Diode Test
√
Simulated Chart
√
Audion Test
√
Input Protection
√
Auto Test
√
Input Impedance
10MΩ
On-off Warning
LCD Size
69mm x 52mm
Low- battery Indicator
√
Battery
3V?1.5V x 2?AA
Data Hold
√
Dimension(WxHxD
85mm x185mmx30mm
Relative Measurement
√
Device Weight
0.32 kg
B41+ Support Software (requires optional OWON Bluetooth Adapter for Windows PC operation)