OWON RDS1021I 25MHz Pen-Type PC Oscilloscope with optional USB isolated function
Normally ships in 1-2 business days (due to COVID-19, lead-times may be up to 2-3 weeks)
Overview
OWON RDS1021I 25MHz Pen-Type PC Oscilloscope with optional USB isolated function
Specifications
25MHz bandwidth
100MS/s sample rate
5K record length
FFT function
Human engineered design
Multi- action mode via creative trackball
Multi- trigger option: edge, slope, and pulse
5mV micro signals supported
USB bus powered, with optional USB isolated function
Easy portability, fits in a shirt pocket
1. A full 25MHz DSO in your pocket
Pen-type design with easy portability, the ideal solution for on-site measurement.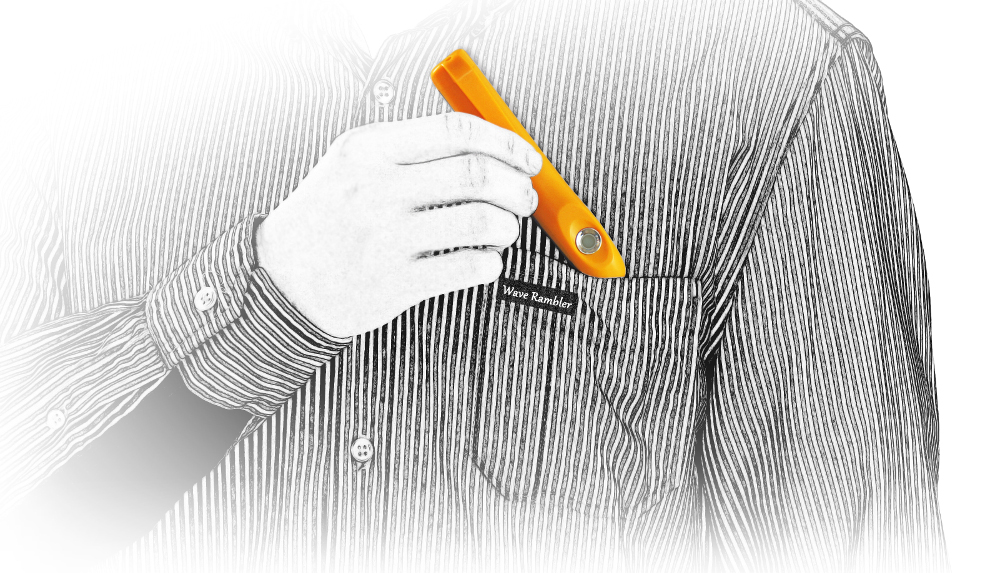 2. Designed to be easily-disassembled
Special made metal material probe-tip assures lifetime durablity.
3. Ergonomic comfortability
Less touch-pressure from U-shape curved surface, long-time operation also could be one kind enjoyment.
| | |
| --- | --- |
| | The running/ stopping of Wave Rambler, is under the control of trackball. |
| | The zero voltage position, horizontal trigger position, and voltage base / time base could be adjusted by rolling the trackball, which makes the device - operation more comfortable, and convenient. |
| | The waterdrop-shape button brings you into 4 control options - the setting of trackball function, single trigger, force trigger, and autoset. |
4. UISO function
Creative USB isolation function enables direct device-powering via a USB port, and supports floating measurement (isolation voltage upto 1000V), making the operation more user-friendly, assuring safer T&M environment, and decreasing the interference to micro signal-measurement to a minimum.

5. Quality DSO
Waveform recording/ replaying, FFT, and multi-trigger option available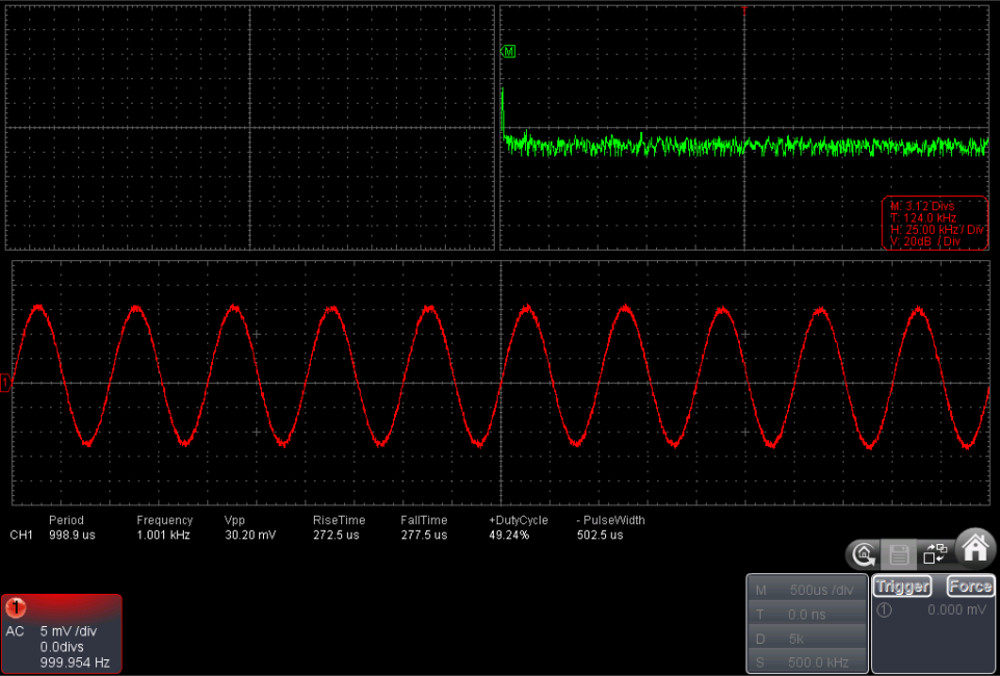 Specifications:
Bandwidth
25MHZ
Sample Rate
100MSa/s
Horizontal Scale (s/div)
5ns/div - 100s/div, step by 1 - 2 - 5
Rise Time
≤14ns
Record Length
5K
Vertical Resolution (A/D)
8 bits
Max Input Voltage
400V (DC + AC peak)
Vertical Sensitivity
5mV/div - 5V/div
Trigger Type
Edge, Pulse, and Slope
Trigger Mode
Auto, Normal, and Single
Acquisition Mode
Sample, Peak Detect, and Average
Communication Interface
USB 2.0

(isolation)

Dimensions (W × H × D)
150 x 20 x 18 (mm)
Device Weight
0.27 kg
Tech Specs
Sampling Rate: 0-1GSa/s
Memory: <50k
Rise Time: >3.5ns
Screen Type: NONE
Portable: PC-Based
Bandwidth: 0-99MHz
Exact Bandwidth: 25MHz
Exact Sampling Rate: 100MSa/s