World's Greatest Entry Level Oscilloscopes
---
Update: Save 20% on Select Hantek Brand Oscilloscopes Thru September 15th!
---
With the autumn quarter well on its way for high school and college students, now seems like a great time to introduce a few phenomenal oscilloscopes by Hantek. For those not already familiar, Hantek has been manufacturing USB compatible oscilloscopes since 1999, and in 2003 were the first to release USB arbitrary waveform generators/bit generators.
Flash forward to 2016, Circuit Specialists has an advanced manufacturing contract with Hantek that allows us to stock a higher quality version of most Hantek products. These advanced versions feature more reliable power supplies and improved LCD displays.
---
Today, we'll be taking a look at 4 entry-level Hantek oscilloscopes, all of which are available direct from Circuit Specialists HQ in Tempe, Arizona.
---
Coming in First is our #1 Best Selling Digital Storage Oscilloscope, the 2 Channel / 200MHz DSO5202P. 
With over 400 units shipped in the last year, it's no surprise why the 5202P is acclaimed by users across the world. The Hantek DSO5202P is a dual channel 200MHz bandwidth oscilloscope that provides a 1GSa/sec. real-time sample rate. Additionally, it has a large 7″ color TFT LCD. 40K record length provides a powerful feature rich digital storage oscilloscope. It's supported by a 3 year limited manufacturers warranty and is serviced by Circuit Specialists in the USA.
But that's not the best part. 
The DSO5202P is quite possibly the overall best value 2-channel / 2ooMHz oscilloscope offered ANYWHERE. Coming in at $299, Circuit Specialists is confident you won't find a better deal on a comparable tool.
---
Up Next, We Have the 5202P's Big Brother, the Deep Memory DSO5202BM.
Also a 2-channel / 200MHz oscilloscope, the Hantek DSO5202BM features 2M memory depth for better observation of waveform details. The 7-inch color TFT 16 color LCD Display with Windows-style interface and menus provide easy operation. The unit is light enough and small enough to easily be portable and includes built-in FFT function. This oscilloscope is a true step up from most oscilloscopes in this price range.
Deeper memory enables higher sampling rates. If the memory is large, it's possible to measure a longer signal. This could be essential to your application, but we definitely suggest reading this article by Test and Measurement Tips before deciding deeper memory is needed.
---
The DSO3064 Kit is Essential for Automotive Repair Shops.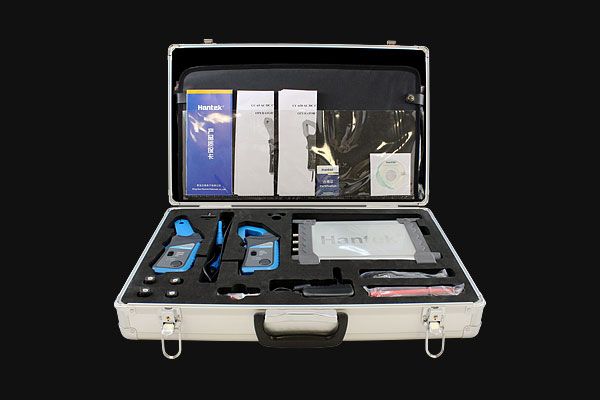 Automotive electronics continue to evolve and become more complex. The Hantek Automotive Diagnostic System is a PC based automotive oscilloscope that will turn your computer into a powerful diagnostic tool. This system shows you what is really going on with an automobile's electronic circuits. The Hantek DSO3064 Kit VII is like an x-ray machine, giving the technician the ability to see the inner workings of an automobile's wiring system.
More information about this oscilloscope can be found in this recent blog post or on the product page.
---
Finally, We Have the Product That Made Hantek Famous, Their USB Oscilloscope.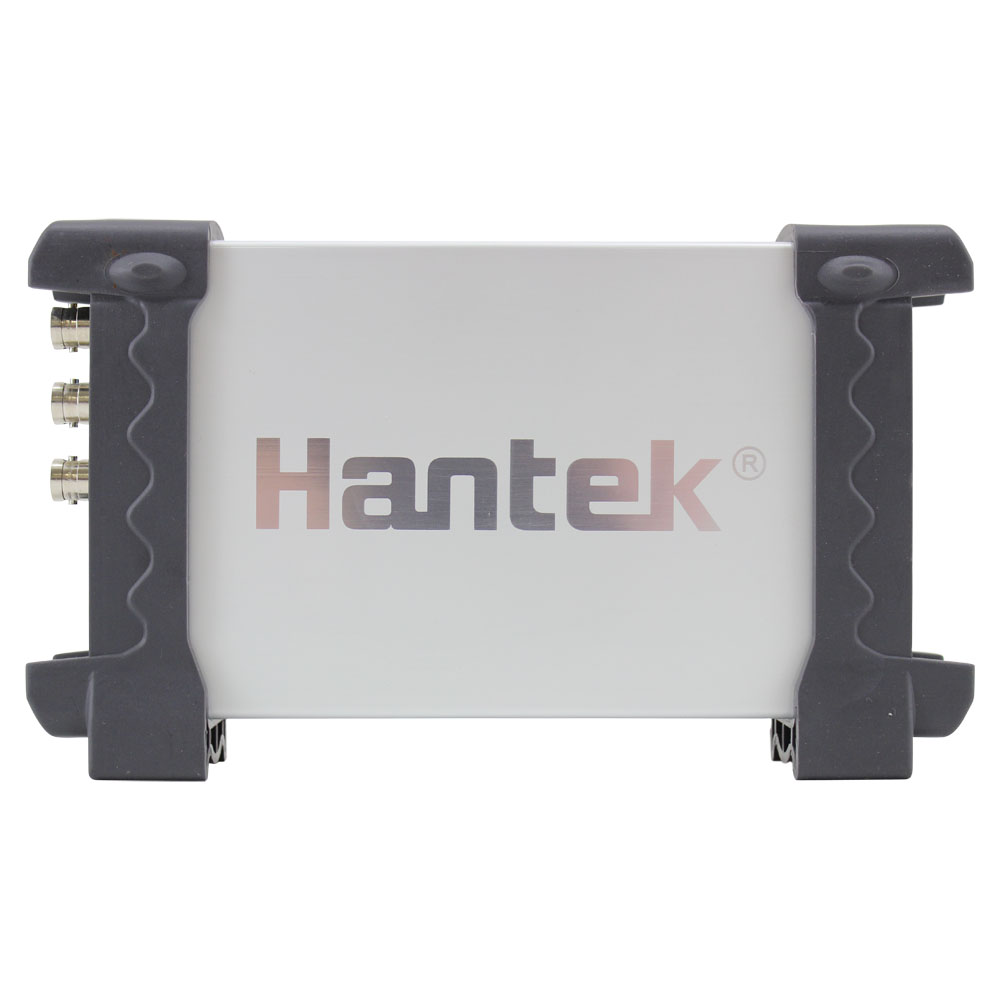 With a lower cost than any other oscilloscope previously listed, this device changed the game for students and engineers everywhere. Portable and lightweight, this unit transforms your PC into a powerful 2-channel digital oscilloscope. It uses the USB port to communicate data to the oscilloscope software (included), and your PC monitor becomes the oscilloscope display. The Hantek 6082BE can do all the things you need to do with a standard DSO, at a much lower price than a bench style oscilloscope.
---
Now that you've met these incredible oscilloscopes by Hantek, we're curious…. which would best fit YOUR needs? Let us know in the comments below!
Keep updated for more product news, discounts, and more by subscribing to our newsletter, facebook, and twitter!
Until next time,
Circuit Specialists
Tempe, Arizona
480-464-2485