What is an Android OTG Device?
For the SmartScope USB Oscilloscope from LabNation to work with Android phones and Tablets they are REQUIRED to support USB OTG (On The Go) functionality.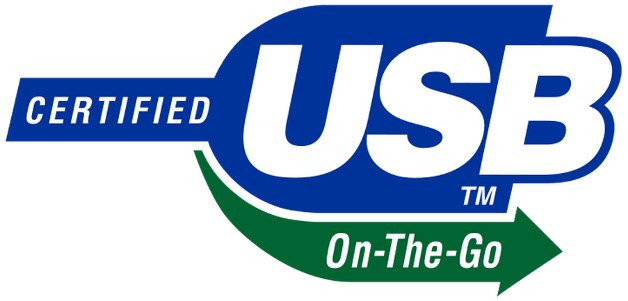 Simply put, USB OTG (On The Go) enables mobile devices, like smartphones and tablets, the ability to function as a USB Host Device for communication with devices like mice, keyboards, flash drives or other devices provided the host device is capable of providing enough power to run the device connected. Some OTG compatible peripherals can function correctly by using a powered USB hub if the host device doesn't supply enough power.
We have searched the web for a list of devices that offer OTG functionality,  It is not complete and we have no way of testing every device out there that claims OTG support.  OTG support was introduced in Android v3.2 (Honeycomb), but some manufacturers did not elect to support the feature.
There are Apps that can test a device to see if the required drivers are installed. They can be found by searching for "USB OTG" on the Google Play Store.
Here is a partial list of OTG Supported Devices.   (Unconfirmed by Circuit Specialists)
| | | | | |
| --- | --- | --- | --- | --- |
| Acer | | | | |
| ICONIA A1-810 | ICONIA Tab A700 | | | |
| | | | | |
| Asus | | | | |
| MeMO Pad 10 ME102 | MeMO Pad ME172V | MeMO Pad ME301T | MeMO Pad ME302 | MeMO Pad 8 ME180A |
| MeMO Pad 10 ME180A | MeMO Pad FHD 10 LTE | MeMO Pad FHD 10 | Transformer Pad TF700T | Transformer Pad 701T |
| Transformer Pad TF-100 | Nexus 7 (need" "Nexus Media Importer" app) | PadFone | PadFone 2 | PadFone Infinity |
| | | | | |
| BlackBerry | | | | |
| Z30 | Passport | | | |
| | | | | |
| Fujitsu | | | | |
| LTE F-01D | | | | |
| | | | | |
| Huawei | | | | |
| MediaPad S7-301u(P) | MediaPad 7 Lite | P6-00 | Youth | Vogue |
| MediaPad 10 FHD | Ascend D2 | Ascend P1 | Ascend P6 | Stream X GL07S(Japan) |
| | | | | |
| HTC | | | | |
| Butterfly | Butterfly S | Desire (A8181) | Desire VC T328d | One Dual |
| One mini | HTC J (Z321e) | One (M8) | One Max | One X |
| | | | | |
| InFocus | | | | |
| M320 | | | | |
| | | | | |
| Lenovo | | | | |
| Lenovo LePhone P770 | Lenovo Vibe Z K910 | Lenovo Vibe X S960 | IdeaTab A3000 | IdeaTab A1000 |
| IdeaTab S6000 | | | | |
| | | | | |
| LG | | | | |
| Nexus 5 | Optimus G Pro | Optimus G Pro lite | G2 (D800) | G2 (D802) |
| | | | | |
| Motorola | | | | |
| Droid Razr HD (XT926) | | | | |
| | | | | |
| Samsung | | | | |
| Galaxy Note 8.0 | Galaxy Note (GT-N7000) | Galaxy Note II (GT-N7100) | Galaxy Note III (GT-N900) | Galaxy Note IIII |
| Galaxy Note 10.1 (2014 Edition) | Galaxy R (GT-I9103) | Galaxy J | Galaxy S2 | Galaxy S3 |
| Galaxy S4 | Galaxy S5 | Galaxy S6 | Galaxy Tab Pro 8.4 | Galaxy Tab Pro 10.1 |
| Galaxy Tab 3 8.0 (SM-T310) | Galaxy Mega 6.3 (GT-I9200) | Galaxy Mega 6.3 (GT-I9205) | Galaxy Ace | Galaxy Ace 2 |
| Galaxy Ace 3 | | | | |
| | | | | |
| Sony | | | | |
| SGPT111JP/S | SGPT112TW/S | SGPT211JP/S | Xperia AX (SO-01E) | Xperia ACRO S (LT26W) |
| Xperia T (LT30P) | Xperia TX LT29i | Xperia Z2a | Xperia Z (C6602) | Xperia Z ULTRA (C6802) |
| Xperia ZL (C6502) | Xperia ZR (C5502) | | | |
| | | | | |
| Xiaomi | | | | |
| MI1S | MI2 | MI2A | MI2S | MI3 |
| Red Rice | Red Rice Note | | | |