796 in stock. Same business day shipping if ordered by 3pmPST.
Overview
Nibbling/Cutter Tool
Cuts up to 18 awg metals (aluminum, copper, plastics, etc.)
Nickel plated finish
Cuts sheet material like a chassis punch
Drill a 3/8" hole to start, cut away from edges
Tool length: 7.3" (184mm)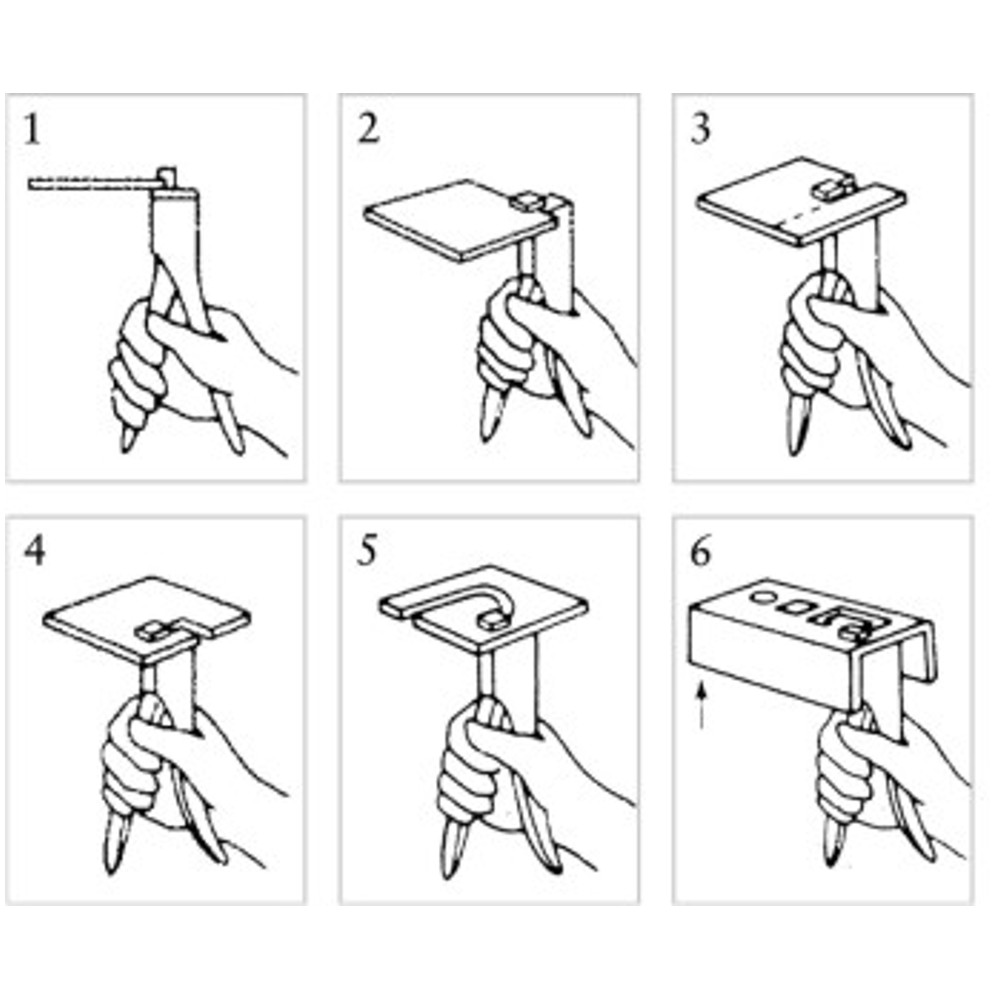 1 - Material to be nibbled is placed in the gap between the punch and blade channel.
2 - By squeezing the handles together, the punch will move down the channel, cutting out a slug of metal.
3 - A scribe line can be followed by looking down on work in this position. A slot is formed by making successive cuts.
4 - To make sharp 90 degree turn, pull the tool out of the slot. Turn the work 90 degrees and the tool again.
5 - By turning the tool before each cut, a 5/16" (7.9mm) minimum radius can be cut.
6 - Almost any size or shape hole can be cut by starting with a 3/8" (9.5mm) hole.