Toner Reactive Foil - White
Others also bought...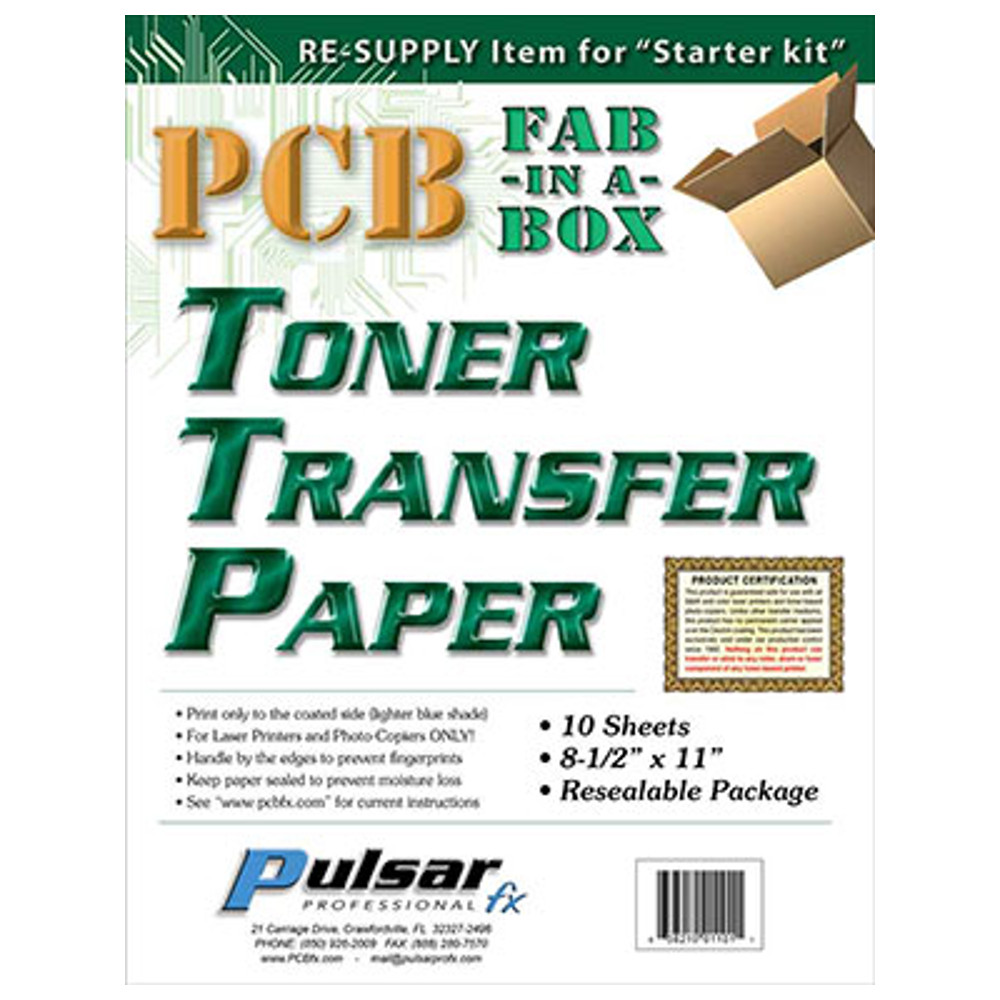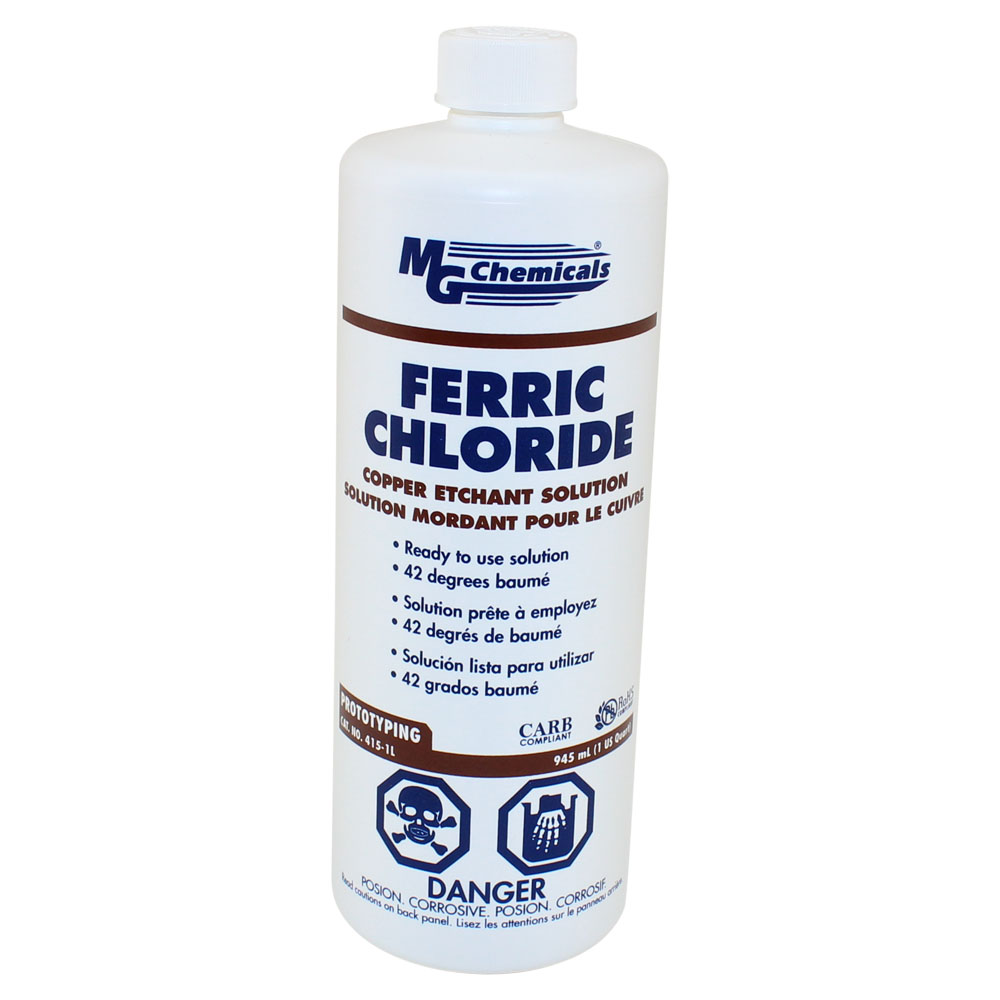 Overview
This White foil has a special adhesive coating ("sizing") applied underneath the pigment color. When the foil and toner image are subjected to high heat and pressure, the color permanently fuse to just the toner image.
The interesting thing about toner (from a laser printer or photo-copier) is that it is madeup of about 55% pulverized plastic. So, by covering a toner printed image previously transferred to the copper board, and applying heat & pressure to it, the foil encapsulate the toner. In effect, the black toner turns either Green or White. We use these two foils for two different purposes.
WhiteTRF is used for creating a silk-screen layer on either side of the board.
Black toner will transfer equally well to either copper or raw fiberglass board with unnoticable micro breaks in the image when the toner image drops from going over copper down to the bare board.
To get a professional look to your boards, add the silkscreen layer from your circuit design software and add it to the board after the board has been etched and cleaned up.
Film for colorizing black toner, printed from any laser or photocopier.
8" wide, 15 feet long.