Out of Stock
Siglent SDG5162 160MHz Function Generator
Overview
* Please Note: Due to production delays related to the Coronavirus outbreak in China, stock of this item could be delayed until mid April 2020. The manufacturer is doing all they can to get production back to normal as soon as they are able.
Siglent SDG5162 160MHz Function Generator
Like all function generators in the SDG5000 series, the Siglent SDG5162 uses an innovative pulse generation algorithim named EasyPulse technology which can produce pluses with quick rising/falling edge, low jitter, tiny duty cycle and is not affecting by frequency variation. Additionally, the pulse edge and width can be fine adjusted in a large range.
SDG5162 Features:
Apply DDS technology, double channels output, phase adjustable
Output frequency up to 160MHz, 500MSa/s sampling rate, 14bit vertical resolution, 512Kpts wave length
2ppm high frequency stability, -116dBc/Hz low phase noise
Abundant modulation functions, sweep-frequency output, burst output
Built-in high precision frequency counter, frequency up to 200MHz
Standard interfaces: USB Device, USB Host
Seamlessly workwith SIGLENT Digital Storage Oscilloscope and support remote command control
Advantages of EasyPulse Technology:
Can output pulses with quick rising/falling edge (6ns) under very low frequency (less than 1Hz)
Pulse width can be minimized to 12ns under low frequency, with extremely low duty cycle
Parameters of pulse can be easily and immediately changed without updating any waveform data
Pulse Edge or width can be widely adjusted
SDG5162 Design Features: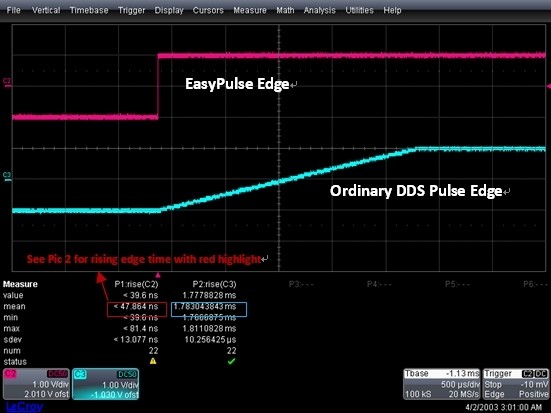 As shown in figure 1, compared with the slow rising edge (millisecond) of ordinary DDS, EasyPulse technology can keep rapid rising/falling edge (6ns).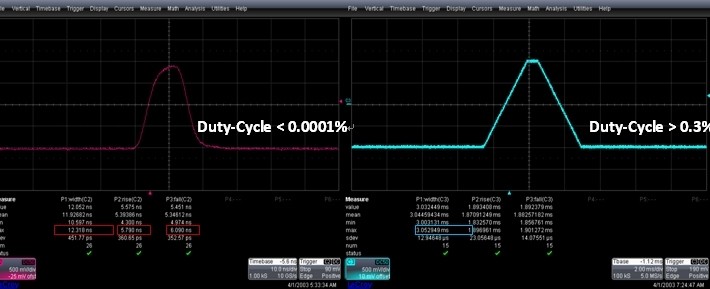 The pulse width of EasyPulse technology can be minimized to 12ns, with a extremely lower duty cycle (less than 0.0001%). However, the pulse width of ordinary DDS is significantly higher with no more lower adjusting of duty cycle.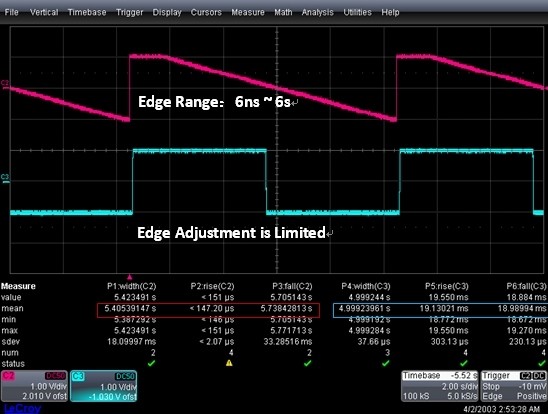 When the pulse frequency is 0.1Hz, the pulse edge of EasyPulse can be widely adjusted from 6ns to 6s, while the pulse edge adjusting of ordinary DDS is extremely limited.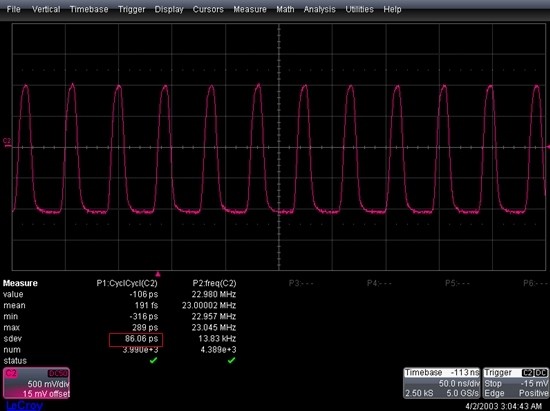 When measuring jitter of cycle to cycle using EasyPulse technology, the RMS value (sdev) being measured is under 100ps.
User's Manual

Service Manual