Free Shipping
Siglent SSA3075X-Plus 9kHz~7.5GHz Spectrum Analyzer
Ships in 1-2 business days.
Overview
SSA3075X-Plus 9kHz~7.5GHz Spectrum Analyzer
The SIGLENT SSA3075X Plus spectrum analyzer is a powerful and flexible tool for RF signal and network analysis. With a frequency range to 7.5 GHz, the analyzer delivers reliable automatic measurements and multiple modes of operation: spectrum analyzer the base, optional functions include RF power measurement, vector signal modulation analysis, reflection measurement, and EMI test.
Siglent's SSA3075X Plus spectrum analyzer offers a frequency range of 9 KHz to 7.5 GHz. With it's light weight, small size, and friendly user interface, the SSA3075X Plus presents a bright easy to read display, powerful and reliable automatic measurements, and plenty of impressive features.
Siglent's SSA3075X Plus spectrum analyzer includes EasySpectrum software, which provides a remote control interface for the SSA3075X Plus spectrum analyzer. It can be used to ease data collection, remote monitoring, and pre-compliance test sequencing.
Applications include broadcast monitoring/evaluation, site surveying, S-parameter measurement, analog/digital modulation analysis, EMI pre-compliance test, research and development, education, production, and maintenance.
Frequency
Range
Resolution
Bandwidth
(RBW)
Phase
Noise
Total
Amplitude
Accuracy
Display Average
Noise Level (DANL)
9 kHz~7.5 GHz
1 Hz~3 MHz
< -98 dBc/Hz
< 0.7 dB
-165 dBm/Hz
Key Features
Spectrum Analyzer Frequency Range from 9 kHz up to 7.5GHz

-165 dBm/Hz Displayed Average Noise Level (Typ.)

-98 dBc/[email protected] kHz Offset Phase Noise (1 GHz, Typ.)

Level Measurement Uncertainty < 0.7 dB (Typ.)

1 Hz Minimum Resolution Bandwidth (RBW)

Preamplifier Standard

Tracking Generator (Included)

Analog and Digital Signal Modulation Analysis Mode (Opt.)

Reflection Measurement Kit (Opt.)

EMI Filter and Quasi-Peak Detector Kit(Opt.)

Advanced Measurement Kit (Opt.)

10.1 lnch Multi-Touch Screen, Mouse and Keyboard supported


Web Browser Remote Control on PC and Mobile Terminals and File Operation
Characteristics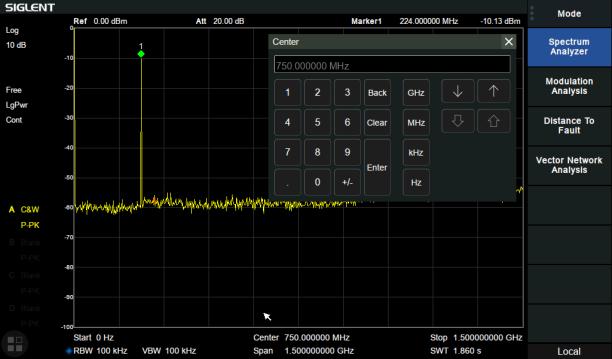 10.1 lnch Display with Multi-Touch Screen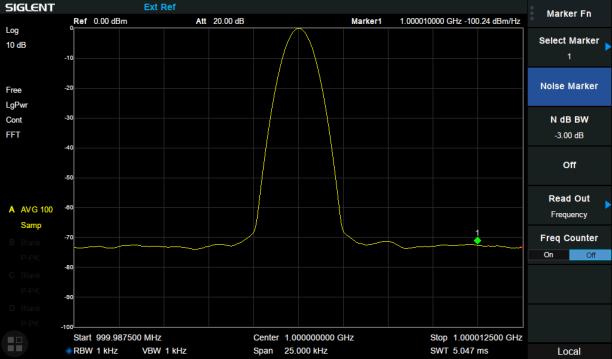 Phase noise <-98 dBc/[email protected] GHz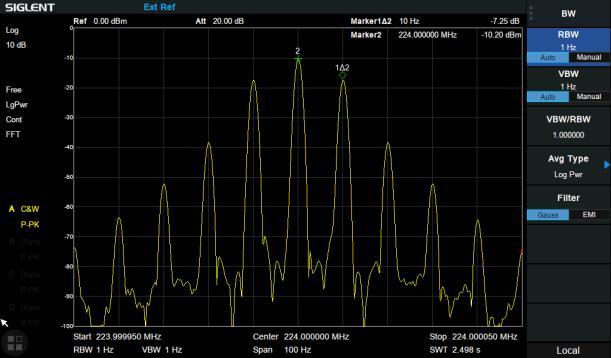 Minimum 1 Hz Resolution Bandwidth (RBW)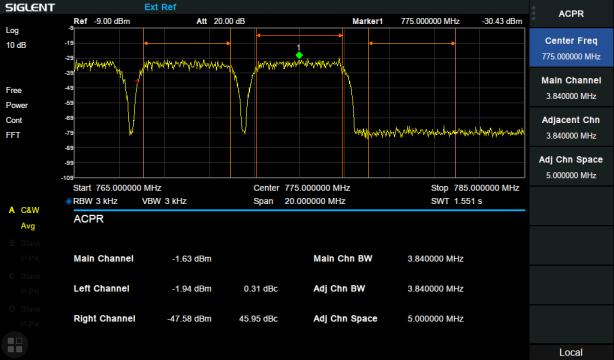 ACPR in Advanced Measurement Kit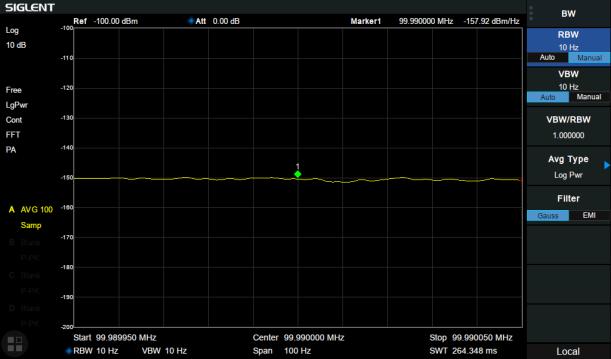 -165 dBm/Hz Displayed Average Noise Level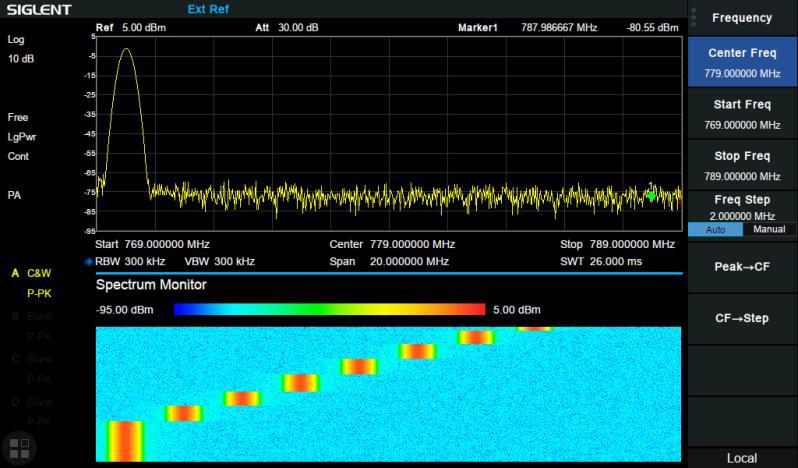 Monitor in Advanced Measurement Kit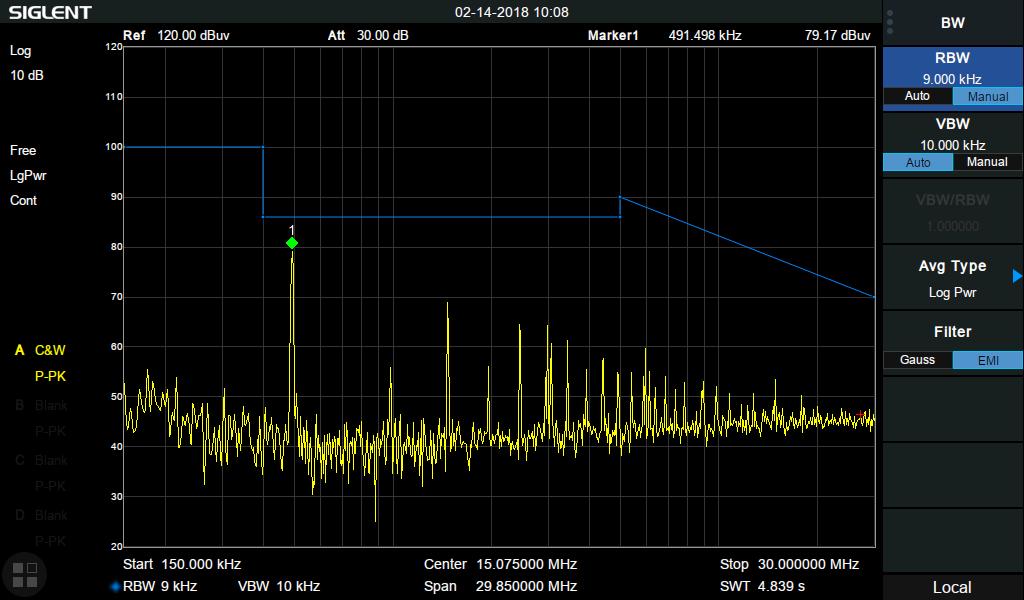 EMI Pre-Compliance Test
CISPR 16-1-1 EMI filter and Quasi-peak Detector , Log scale and Limit line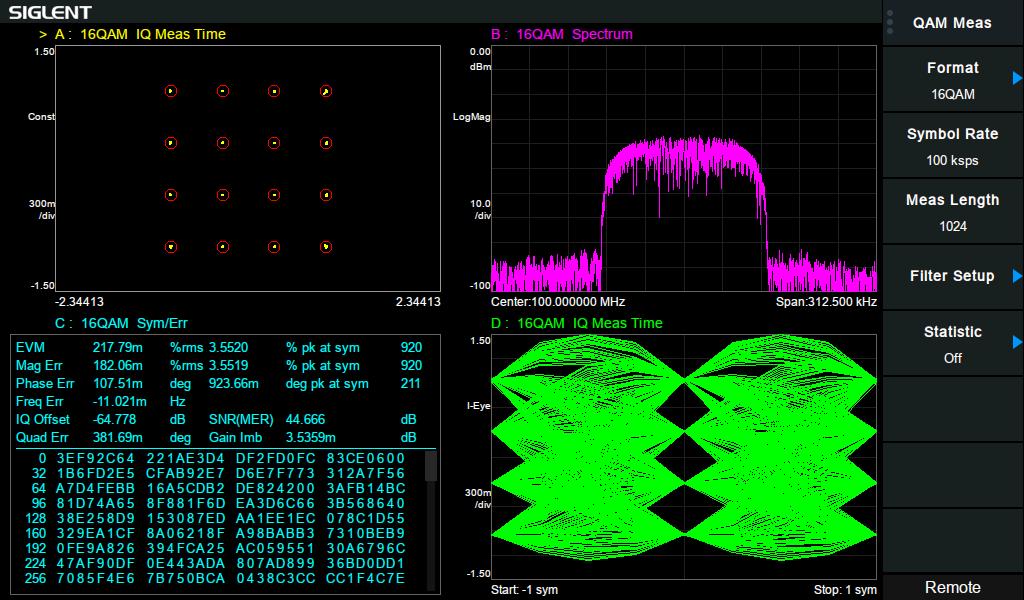 Modulation Analysis Mode
AM/FM,ASK/FSK/PSK/MSK/QAM Vector Signal Modulation Analysis, EVM evaluation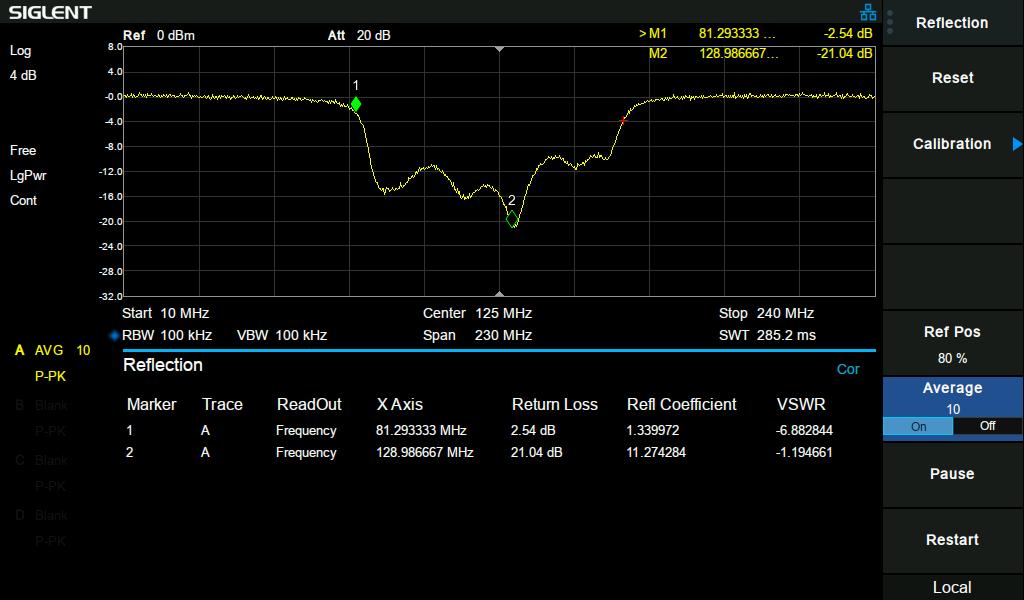 Reflection Measurement
VSWR and Return Loss measurement using External Reflection Bridge