Free Shipping
SVA1015X Spectrum & Vector Network Analyzer from Siglent
Ships in 1-2 business days.
Overview
SVA1015X Spectrum & Vector Network Analyzer from Siglent
Now includes Vector Network Analysis
The SIGLENT SVA1015X spectrum & vector network analyzer is a powerful and flexible tool for broadcast and RF device testing. With a wide frequency range from 9 kHz to 1.5 GHz, the analyzer delivers reliable automatic measurements and plenty of features including a tracking generator and multiple modes of operation: the base model is a swept super-heterodyne spectrum analyzer and optional functions include a vector network analyzer (S11, S21 from 10 MHz – 1.5 GHz), a Frequency Domain Reflectometry based distance-to-fault locator, and a modulation analyzer. Applications include broadcast monitoring/evaluation, site surveying, EMI pre-compliance,research and development, education, production and maintenance.


| | |
| --- | --- |
| Frequency Range | 9 kHz to 1.5 GHz |
| Resolution Bandwidth (RBW) | 1 Hz to 1 MHz, in 1-3-10 sequence |
| Phase Noise | < -99 dBc/Hz @ 1 GHz, 10 kHz offset |
| Total Amplitude Accuracy | ≤1.2 dB |
| Display Average Noise Level (DANL) | -156 dBm/Hz, Normalized to 1 Hz (typ.) |

Key Features and Options
Standard Accessories
USB Cable
Power Cord
Printed Quick Start Guide


SVA1015X Characteristics
Smith Chart in Vector Network Analysis Mode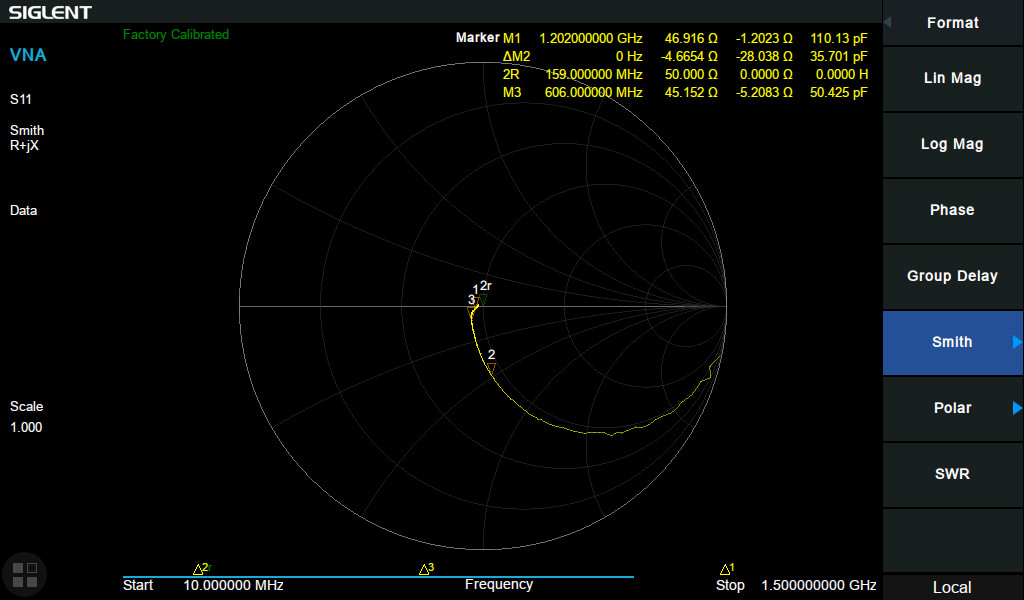 Cable Fault Locator in Distance to Fault Mode (Optional feature)

ASK/FSK Digital Modulation Analysis Mode (Optional feature)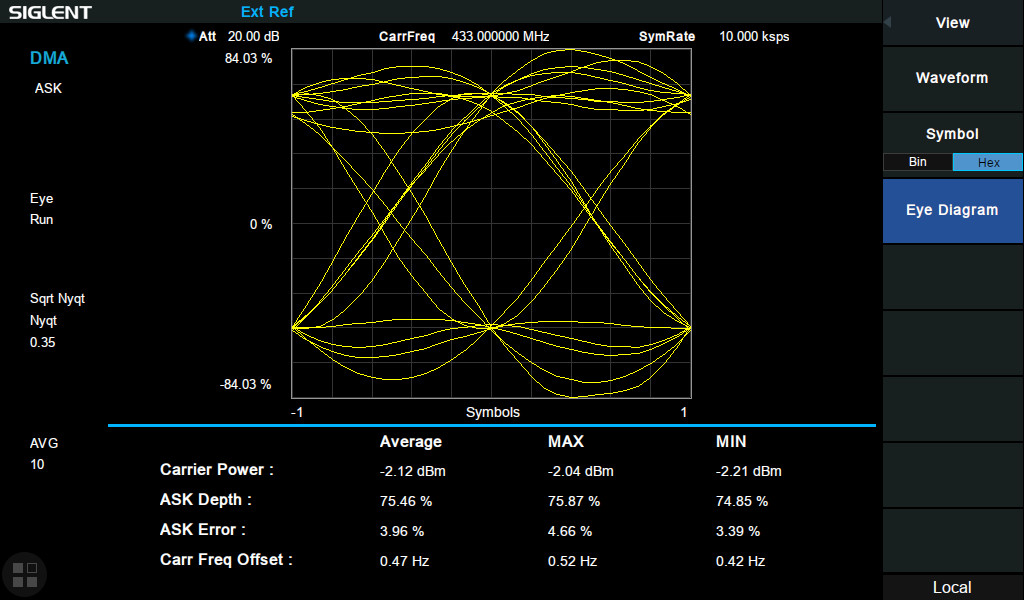 Amplifier gain verification with a spectrum analyzer and tracking generator
Attenuator verification using a spectrum analyzer with tracking generator
Siglent Basic Spectrum Analyzer Uses