.33 µF, 35V Dipped Tantalum Capacitor
99 in stock. Same business day shipping if ordered by 3pmPST.
Others also bought...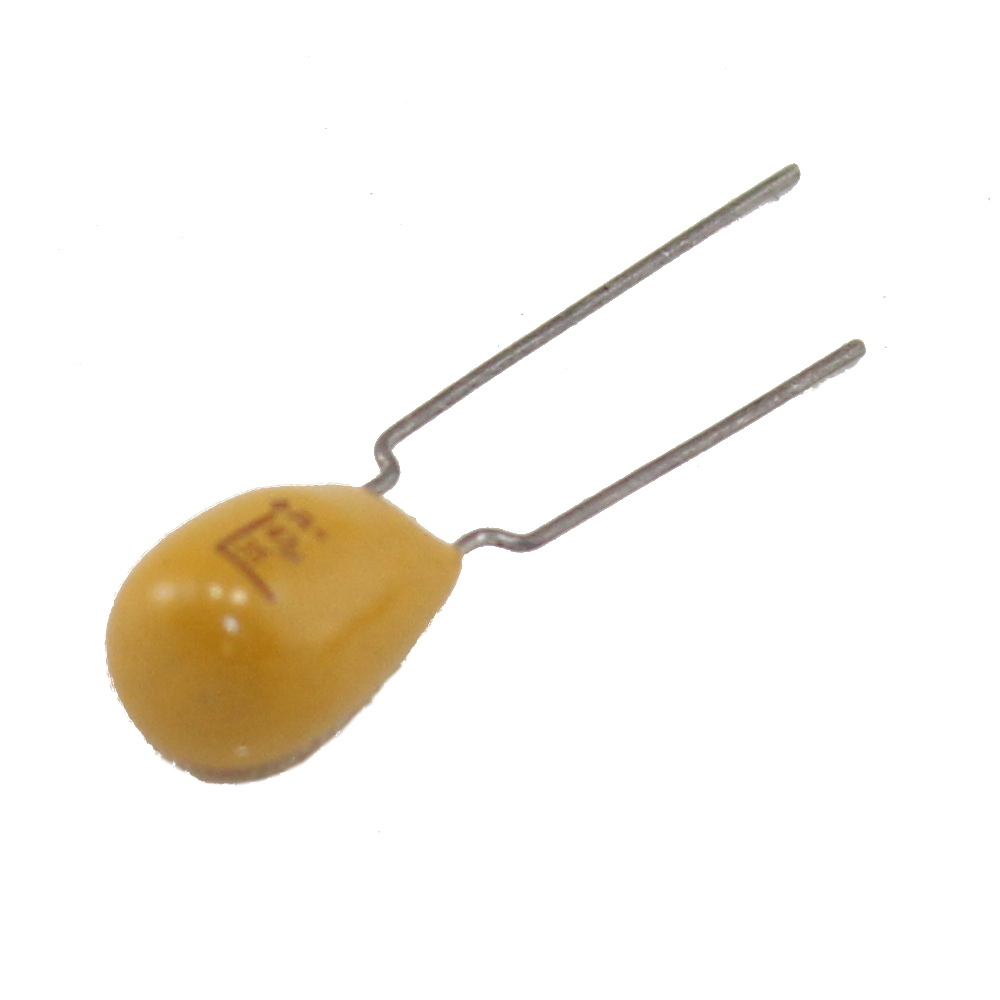 Overview
.33 µF, 35V Radial Leaded Dipped Tantalum Capacitor
Specifications
Operating Temperature Range: 55 ~ +125 °C >85 °C with rated voltage derating
Rated Working Voltage Range: 6.3 ~ 50 V DC
Nominal Capacitance Range: 0.1 ~ 330 µF
Capacitance Tolerance: ±20% (±10% is available) at 120Hz, 20 °C
Max. Leakage current: I=0.008CV or 0.5 µA, whichever is greater (I= Leakage Current(µA), C=Nominal Capacitance(µF), V=Rated Voltage(V)) After rated Voltage applied 2 minutes at 20°C
Features
Specially designed of general purpose
Highly reliable resin dipped type
Excellent frequency and temperature characteristics
Non-flammable epoxy resin (UL-94-V-O)
RoHS compliant
Bulk 1 ea.
Tech Specs
Capacitance: $item.getOptionValue($facet.getFieldName())