Out of Stock
Voltera V-One
Overview
This item is no longer sold by Circuit Specialists.
This item is no longer sold by Circuit Specialists.
Build hardware faster.
The Voltera V-One creates two-layer prototype circuit boards on your desk. Gerber files go in — printed circuit boards come out. The dispenser lays down a silver-based conductive ink to print your circuit before your very eyes.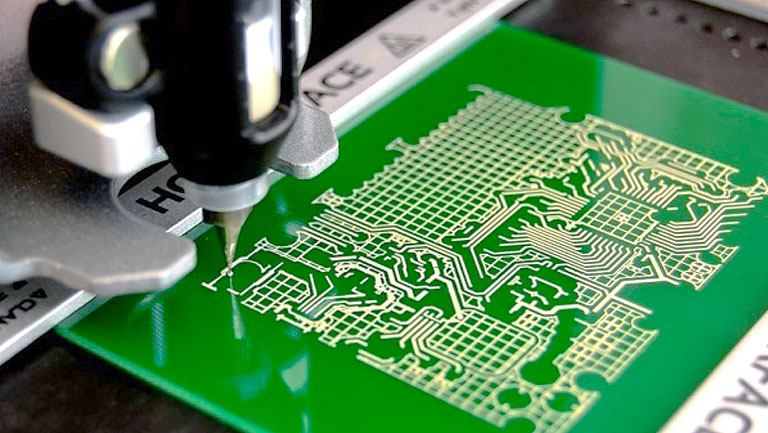 It's quick-turn PCBA. No stencils required.
Assembling traditional and additive boards is easy with the V-One's solder paste dispensing and reflow features. Simply mount your board on the print bed and import your Gerber file into Voltera's software.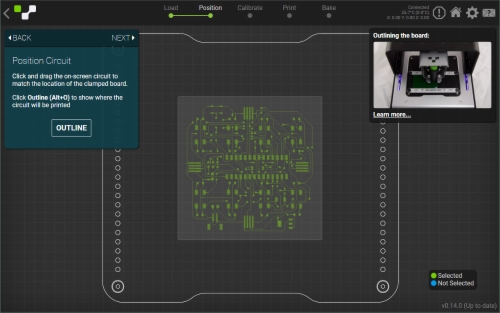 Software you will want to use.
Voltera's software is designed to be understood. It imports Gerber files so you can use whatever 3rd party design software you are most comfortable with. From the moment you press print, the software walks you though each step of the prototyping process so you don't have to worry about what comes next.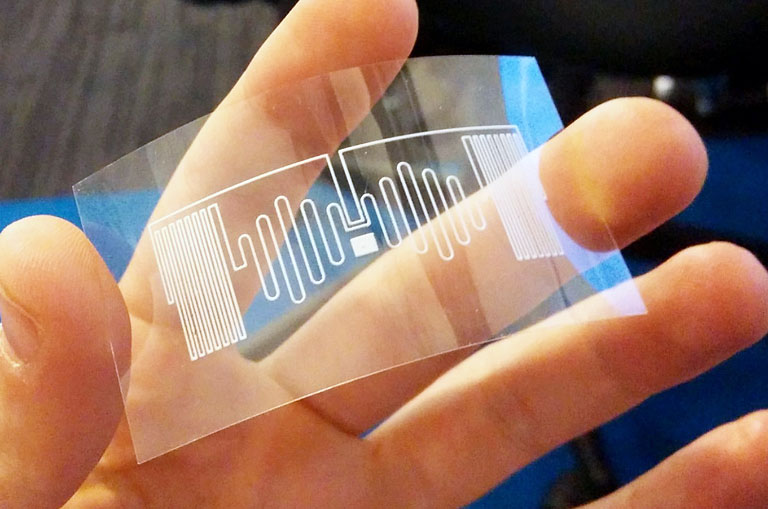 Just upload and press print.
The Voltera V-One brings quick turn PCBs to your desktop. Import your gerber file into the Voltera software, press print, and the V-One will bring your board to life. Use the solder paste dispensing and reflow features to mount components onto your printed board, or mount components on a pre-fabricated board with ease.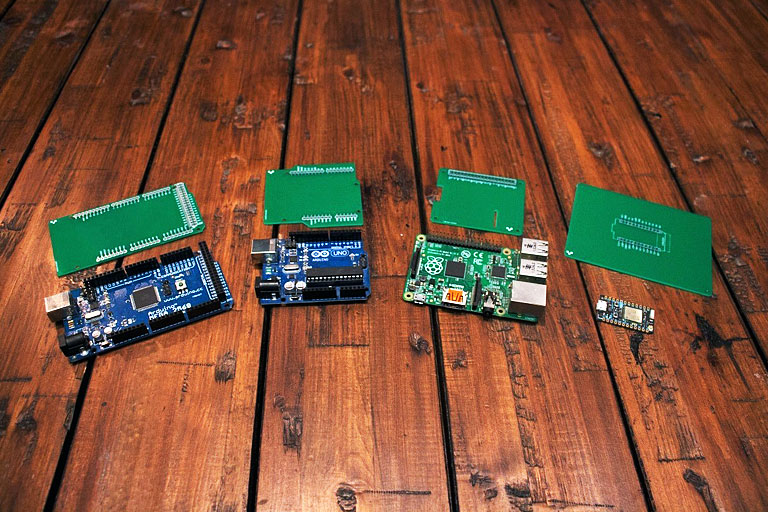 Building hardware is time-consuming. But it doesn't have to be with Voltera.
Compatible with EAGLE, Altium, KiCad, Mentor Graphics, Cadence, DipTrace, Upverter. Get started quickly on projects with the Arduino, Uno, Raspberry Pi, and the Particle Photon.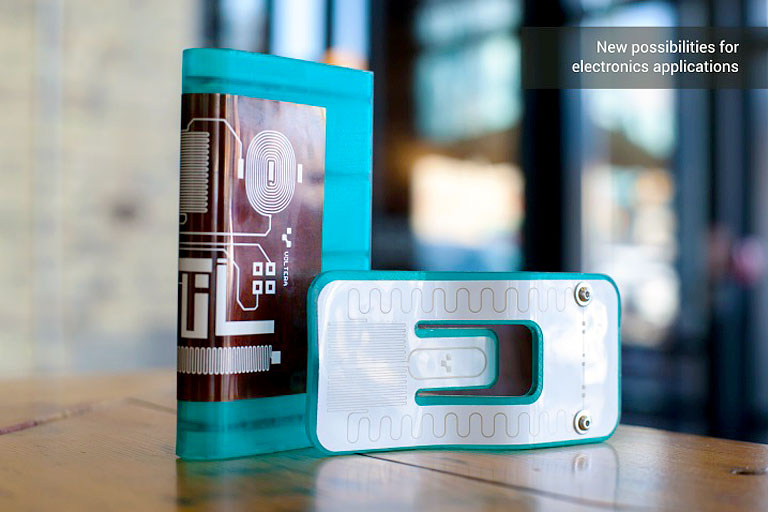 Flexible materials for futuristic material printing.
Using a novel additive approach, the V-One can print on non-conventional materials. Prototyping is no longer limited to rigid FR-4, but available to flexible materials like Kapton films. This opens a window of possibilities for new electronic applications!
What's in the Box
Dispensing units and caps (2)
Pre-solder burnishing pad
2" x 3" FR4 substrates (10)
3" x 4" FR4 substrates (6)
Tech Specs
Minimum trace width: 0.2mm (8 mil)
Minimum passive size: 1005 (0402)
Minimum pin-to-pin pitch (conductive ink): 0.8mm (32 mil)
Minimum pin-to-pin pitch (solder paste): 0.5mm (20 mil)
Resistivity: >12m?/sq @ 70um height (>12m?/sq)
Maximum board thickness: 3mm (0.125")
Solder paste alloy: Sn42/Bi57.6/Ag0.4
Solder wire alloy: SnBiAg1
Soldering iron temperature: 180-210°C (355-410°F)
Print area: 135mm x 113.5mm (5.3" x 4.4")
Max heated bed temp: 240°C (464°F)
Heated bed ramp rate: ~2°C (~3.6°F)
Dimensions (L x W x H): 390mm x 257mm x 207mm (15.4" x 10.1" x 8.2")
Compatible operating systems: Windows 7, 8, 10 (64bit), OSX 10.11 (El Capitan)
Compatible file format: Gerber
Connection type: Wired USB