Out of Stock
Coaxial Cable Tester
Overview
BNC Connector Coax Cable Tester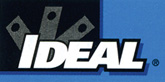 A portable, professional coaxial cable tester that will test for opens and shorts on coax connected with BNC jacks. It is highly recommended for the security, networking and video professionals. It has two modes of operation, Standard and Hi-Z, which is used for lengthy runs of cable that might otherwise weaken the tester signal. It is very simple to operate. Simply plug the BNC cable from the wall on and use the included 500 Ohm BNC terminator at the far end for long runs and you are set to go.
Tests coax cable runs terminated with BNC connectors.
Tests coax cables for open and shorts.
Easy to use in either Standard Mode with a 50 or 75 ohm terminator or HI-Z mode on long cable runs with 500 ohm terminator (included).
Comes complete with 6 volt battery installed in tester.
50 & 75 ohn BNC Terminators and adapters for use with `F' type connectors are availablein the related items window.